New Gear: DXO Optics Pro 9.5 Photo Editing Software Boasts Tight Lightroom Integration
You can now send raw files into DXO Optics Pro without converting them to JPEG or TIFF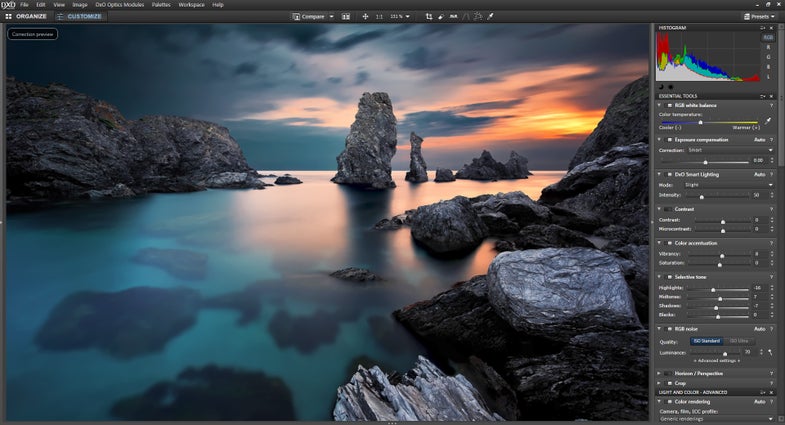 We may earn revenue from the products available on this page and participate in affiliate programs. Learn more ›
In case you're not familiar with DXO Optics Pro 9, it's actually a pretty excellent piece of photo editing software. It has a rather killer noise-reduction functionality and very specific optical correction tools tuned to specific camera and lens combinations. It works in tandem with Lightroom, and, like other photo editing apps, used to require that you export the photo as a JPEG or a TIFF from Lightroom before editing in DXO Optics. With version 9.5, however, that has changed.
The latest update has a button that allows you to send raw files directly from Lightroom into DXO Optics Pro 9.5. There, you can apply your adjustments, then send the file back to Lightroom, at which point it will have been converted to the still-raw DNG format.
As part of the update, the software now also accepts four new types of raw files, including those from the Canon PowerShot G1 X Mark II, the Nikon 1 V3, the Panasonic Lumix GH4, and the SonyA6000.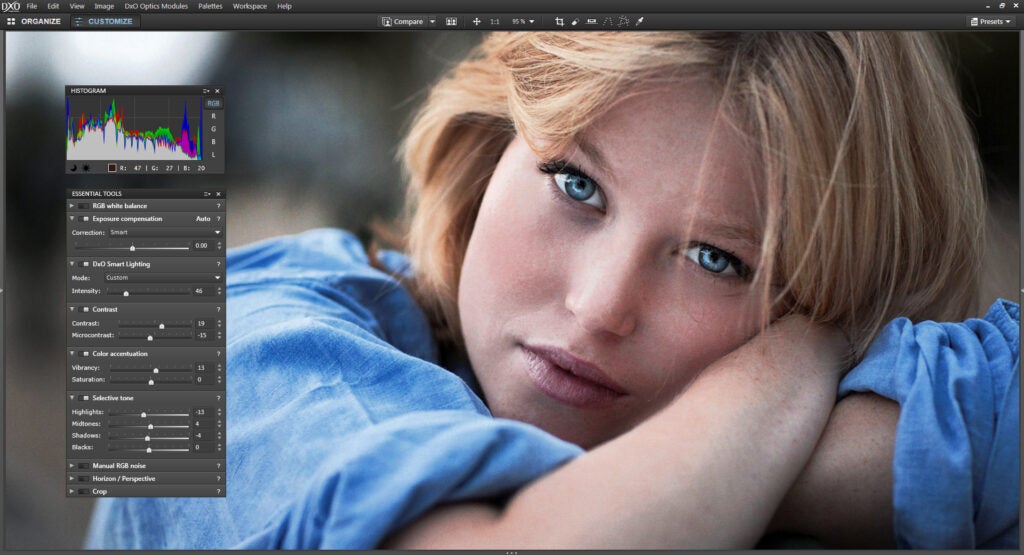 At launch, DXO is offering a pretty solid discount on the software as well. The Standard edition is $99 (usually $169) and the Elite edition is $199 (instead of $299). Also, if you bought the old version of Optics Pro after September 1, 2013, you can get a free upgrade to the new version. That's a nice touch.
Any time we're able to take lossy compression out of the photo editing equation, it's usually going to be a plus. So, while this doesn't seem like an earth-shaking announcement, it actually could make a noticeable difference on some raw processing workflows.
DXO offers a free trial of the software for 30 days.