New Gear: DxO Optics Pro 9 Promises Even Better Noise Reduction
The retooled software will do an even better job of clearing up your high ISO files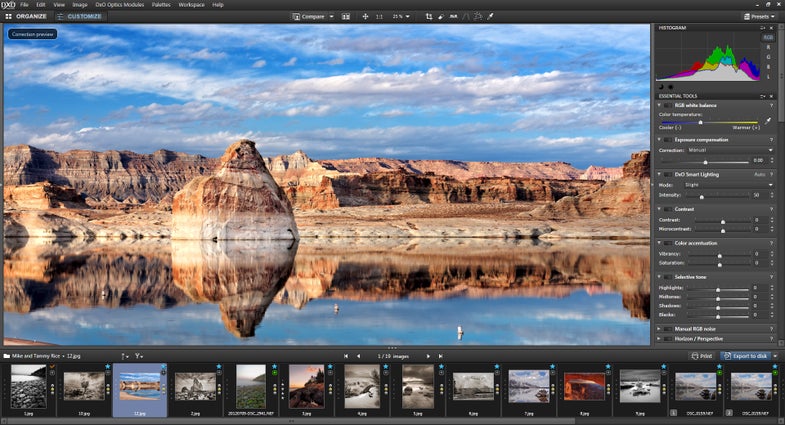 We may earn revenue from the products available on this page and participate in affiliate programs. Learn more ›
DxO has announced a new version of Optics Pro, promising even better noise reduction in this already well regarded piece of software. DxO Optics Pro 9 features not just overhauled noise handling, but also a retooled workspace, better shadow and highlight recovery, improved color handling colors, faster speed, and a new export system.
DxO Optics Pro uses DxO's PRIME (Probabilistic Raw IMage Enhancement) denoising technology, which it claims "offers a gain in image quality of up to one full stop over the best noise reduction algorithms currently on the market." In a press release, Frédéric Guichard, Chief Scientific Officer of DxO Labs explained how this works:
This is a slower method of reducing noise, but offers a better final result. The software will retain its "classic" setting for those who want things to happen a bit faster.
The new software also improves how it recovers detail from highlights and shadows, and better color rendering. It also now has a simplified export system, and a retooled workspace.
For a limited time DxO Optics Pro 9 is available for a reduced rate. You can now pick up the Standard Edition for $99 (down from $169), or the Elide Edition for $199 rather than $299. DxO explains the difference between the two versions as, "The Standard edition is calibrated to support a large number of compact, bridge, and DSLR cameras. The Elite edition supports numerous additional consumer, professional and high-end camera/lens combinations."