New Gear: Canon Rebel SL1 Goes White
Canon's miniature DSLR now comes in a snow-colored variant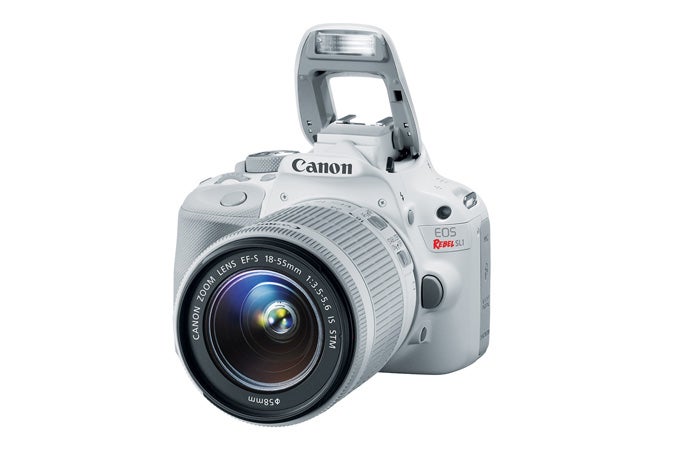 Canon's Rebel SL1 arrived with a splash last year, garnering a large amount of attention for packing a complete SLR into one of the smallest packages we've ever seen. Now, along with today's lens announcements, Canon has also unveiled a white variant of the Rebel SL1, for those who want a different look to the traditional black SLR.
The white SL1 will be available in June, as a kit with white version of the kit EF-S 18-55mm f/3.5-5.6 IS STM lens, with a pricetag of $749.99. This matches the MSRP for the more standard version of the SL1, but is substantially above its street price of around $600.
Canon used to produce silver versions of Rebel models, back in the days of the XT, XTi, and XSi, but hasn't kept up with that habit in more recent iterations.
While other entry-level lenses may look a bit peculiar with their black finish on a white body, if you wanted to keep the look going, you could always use this as an excuse to invest in some L glass.