Lowepro Shows Just How Much Damage Its Pro Roller X-Series Can Take With New Video
Want to see a bag get pretty thoroughly abused?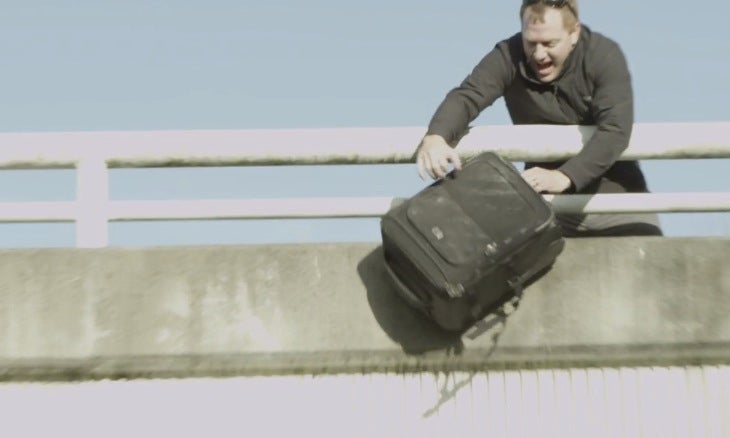 We may earn revenue from the products available on this page and participate in affiliate programs. Learn more ›
Earlier this year, Lowepro unveiled the X-series roller bags, capable of transporting and protecting a pretty substantial amount of gear. But, as anyone who has ever contemplated checking a bag with cameras has asked themselves, how much will it actually keep your gear safe? This new video from the folks at Lowepro shows just how much of a beating the bag can take.
The Lowepro team loads a bottle of champagne into one of the X-series bags, and then beats the hell out of it. Thrown off the bag of a moving truck, kicked down stairs, chucked off a bridge, and just generally abused. And, at the end of a long day of filming gear roughhousing, the bottle of champagne is still in one piece (though pretty badly shaken).
Now, obviously, a bottle of champagne isn't quite like a camera. And the bottle was carefully strapped into the very center of the bag, where it would have the most amount of protection. If the bag was completely filled to the brim with bodies and lenses, it would probably have a lot less give, and would lead to more damage. Though the two champagne glasses around the edge seemed to come out unscathed.
Even so, it's a pretty impressive testament to the toughness of these camera bags.
But we'll stick to keeping our cameras in our carry on, just in case.
Lowepro Field Testing from Lowepro on Vimeo.
[via FStoppers]