New Gear: Lowepro Pro roller X-AW Rolling Camera Bags
A trio of new rolling bags from Lowepro for transporting massive amounts of gear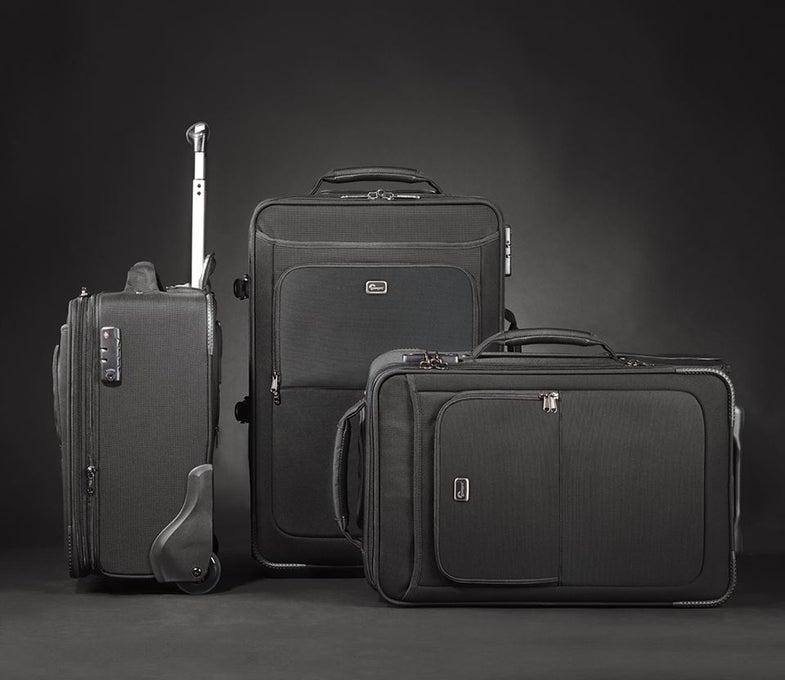 We may earn revenue from the products available on this page and participate in affiliate programs. Learn more ›
Traveling with large amounts of gear is often a hassle, but a good rolling bag can help things along quite a bit. This week at the WPPI show in Las Vegas, Lowepro is announcing the latest version of their Pro Roller x-AW series bags.
The Pro Roller comes in three sizes, X100, X200, and X300. The X100 and X200 are both small enough to work as an airline carry-on, while the massive X300 needs to be checked. Of course, if you're traveling by car, it doesn't really matter since they all fit in a typical trunk.
The interior protection system uses a ballistic nylon shell around the outside of the case with new foam for padding in the dividers. The MaxFit dividers use a specific Velcro attaching system to allow for more precise adjustment. And since adjusting Velcro dividers is one of the most annoying things I can think of, that's a welcome addition.
It has TSA-approved locks, see-through pockets on the flap, and smooth-rolling wheels for easy transport. There's also a "reserve pack" that comes out of the hard shell in case you'd rather wear your gear on your back instead of rolling it around.
The X100 starts at $369, while the X200 checks in at $399. The flagship X300 checks in at $479.