New Gear: Leica T Interchangeable-Lens Compact Camera System With APS-C Sensor
With some help from Audi, Leica has carved a new camera system out of blocks of aluminum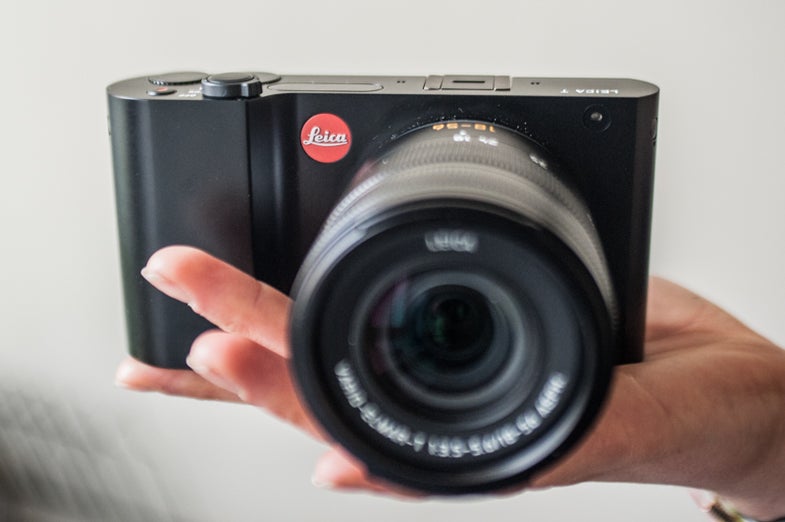 We may earn revenue from the products available on this page and participate in affiliate programs. Learn more ›
When it comes to interchangeable-lens Leicas, the M-series has long been the star. Now, however, there's a whole new series in the form of the T and it's a very interesting development.
The T was designed in conjunction with Audi and the body of the camera begins its life as a solid block of aluminum. The resulting construction is very burly and minimalistic, falling readily in line with the Leica aesthetic.
Inside the camera is a 16.2-megapixel APS-C-sized CMOS sensor. Because of their relationship with Panasonic, many rumors guessed the T would be a Micro Four-Thirds camera, but they were incorrect. Leica has some experience already with non-full-frame sensors. They used an APS-H (1.3x crop) in the M8, which was the first digital M-series camera, and the X2 also uses an APS-C chip.
it doesn't have a built-in viewfinder, but there is an electronic viewfinder accessory that's available (for a substantial price).
The new system, predictably, comes with a new T lens mount. The first two compatible lenses announced are the 18-56mm F/3.5-5.6 ASPH (very standard kit lens), and the 23mm Summicron-T F/2, which gives a field of view that's roughly equivalent to the classic 35mm on a full-frame sensor. They have also already announced the development of a Super-Vario-Elmar-T 11-23mm F/3.5-4.5 ASPH and a 55-135mm F/3.5-4.5 ASPH. They expect to have the latter lenses by Photokina in September of this year.
Overall, the theme of the camera seems to be simplicity. The top of the camera has two control dials, a video record button, the pop-up flash, a hot shoe, and the shutter button. The back of the camera has a 3.7-inch LCD display and, well, that's pretty much it.
It's a departure for Leica, but it seems to fit their brand better than any of the Panasonic re-brands ever did. There's an M-adapter for it, too, so some M-shooters may see this as something of a kick around camera when they're keen on taking out the much-pricier M or M Monochrom.
We've had some brief hands-on time with the camera and it does feel very sturdy. Once we're able to run it through our test lab, we'll be interested to see how it performs from an image-quality standpoint.
Now, you're wondering about the price. Well, the Leica T will cost $2,000, which puts it at the very top end of the mirrorless market, but we wouldn't expect anything different.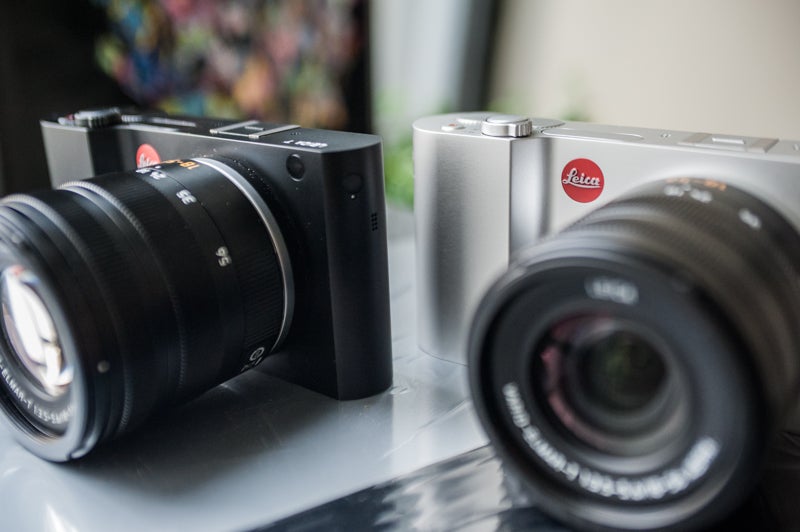 Leica T #1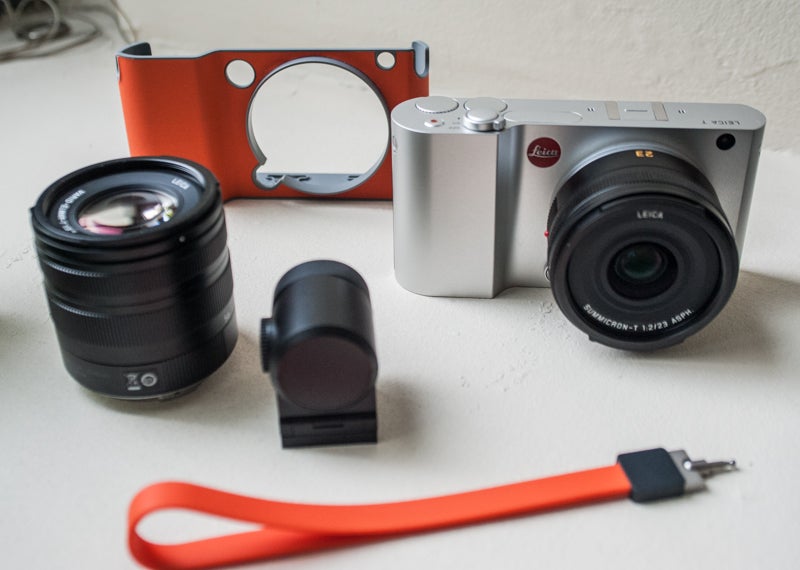 Leica T #2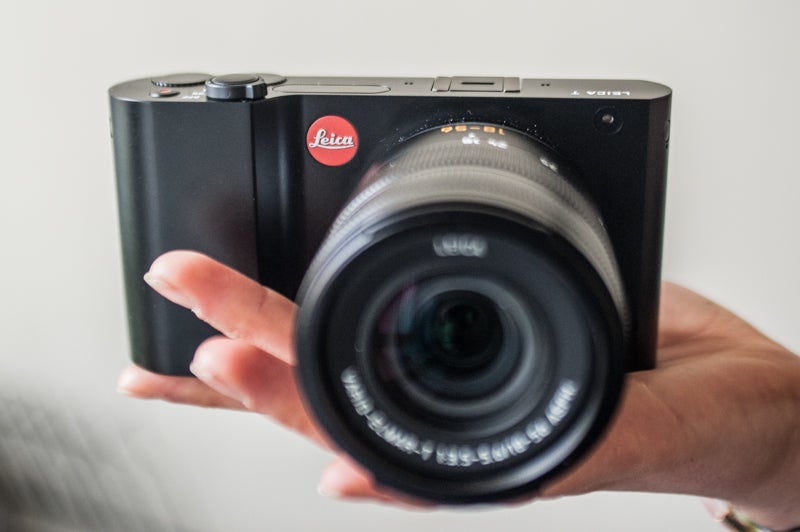 Leica T #3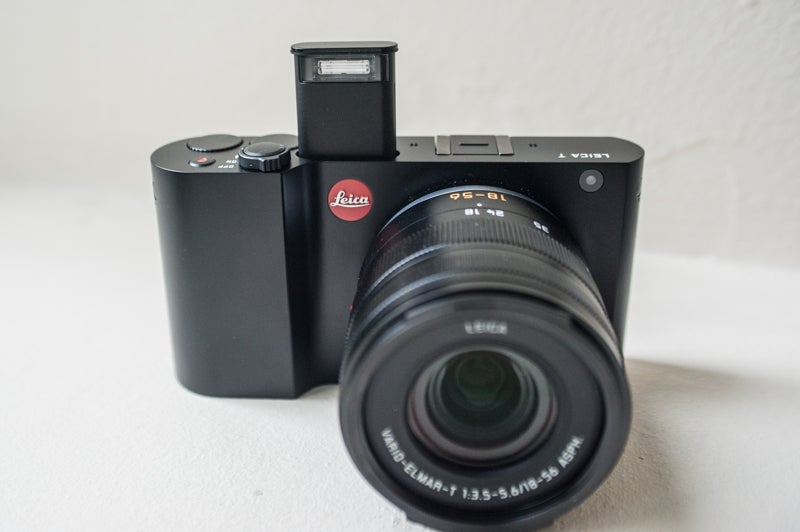 Leica T #4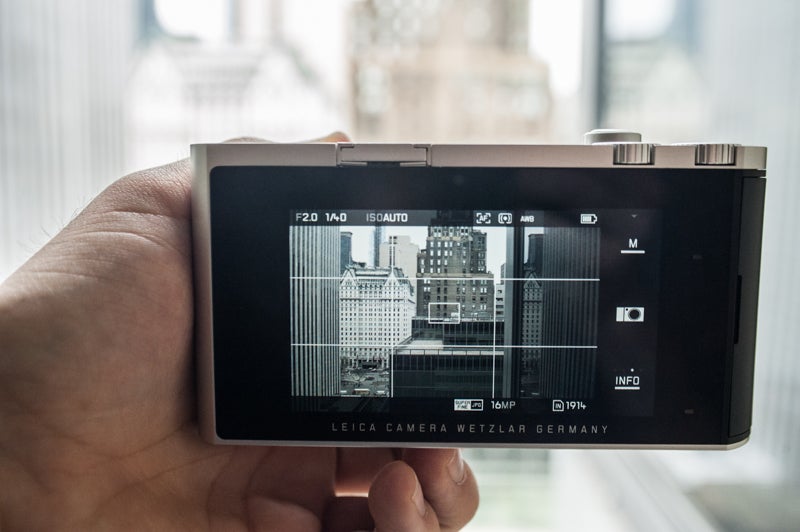 Leica T #5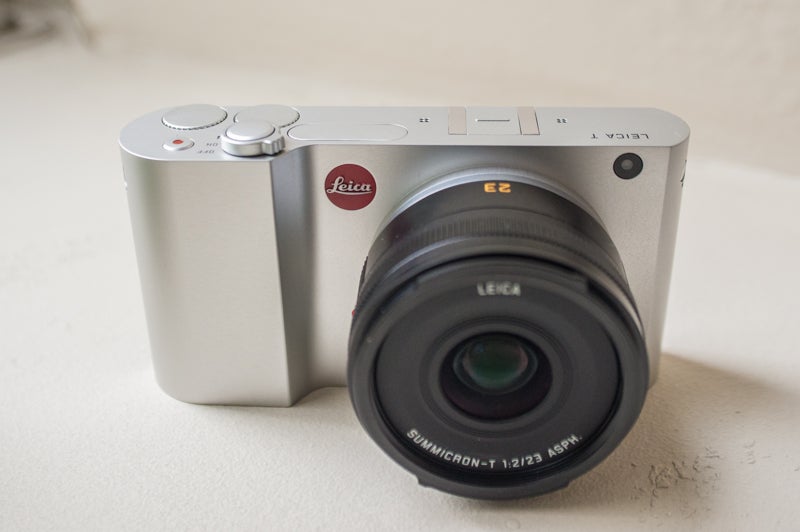 Leica T #6
Leica T #7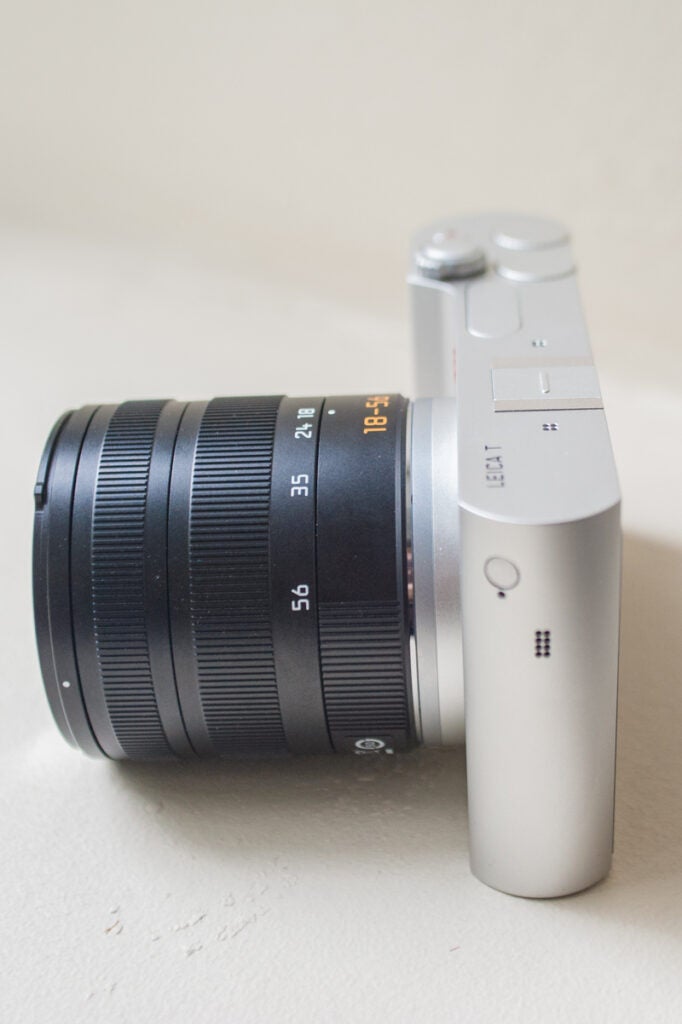 Leica T #8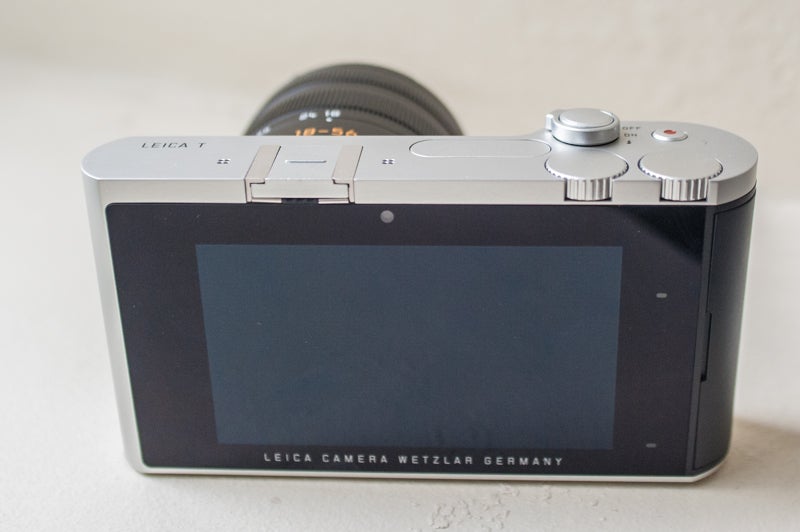 Leica T #9