New Gear: Shimano Sport Camera for Cyclists
An action camera that can be used for training as well as Youtube bragging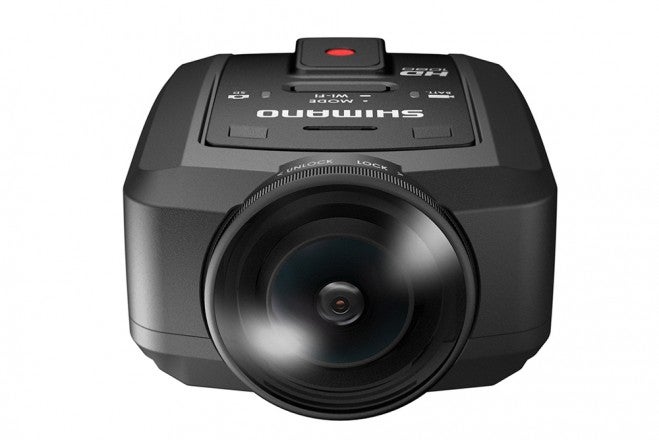 Action cameras are pretty much everywhere right now, but Shimano's new Sport Camera was clearly built with cyclists and triathletes in mind.
Photographically speaking, the Sport Camera has a 16-megapixel, back-illuminated CMOS sensor that pulls down 1080p video. The lens is an F/2 with two zoom settings, one of which offers a standard 135-degree field of view, while the other offers a full 180-degree field of view, making it extremely wide.
Right out of the box, the camera is waterproof to 10 meters, and it doesn't need an external case, which can be a point of failure for other action cameras.
So, where does the cycling part come in? Shimano put WiFi into the Sport Camera so you can control it via their custom app, but they also built-in ANT/ANT+ wireless technology, so if you have their D-Fly Di2 transmitter hooked up to your bike, you can actually embed details about your bike ride onto the video. That makes it very useful for training or just showing off on video with Youtube.
The camera weighs just 86 grams, which makes it about 3-ounces, which is decidedly lighter than a GoPro 3+ in the case. That makes sense because in performance cycling, small amounts of weight can make a big difference. It will officially be available in May for $299, which, in the grand scheme of high-end cycling equipment, is about the cost of a Clif Bar.