New Gear: The Hasselblad HV Full-Frame DSLR-Type Camera
Want to drop $11,000 on a full-frame camera?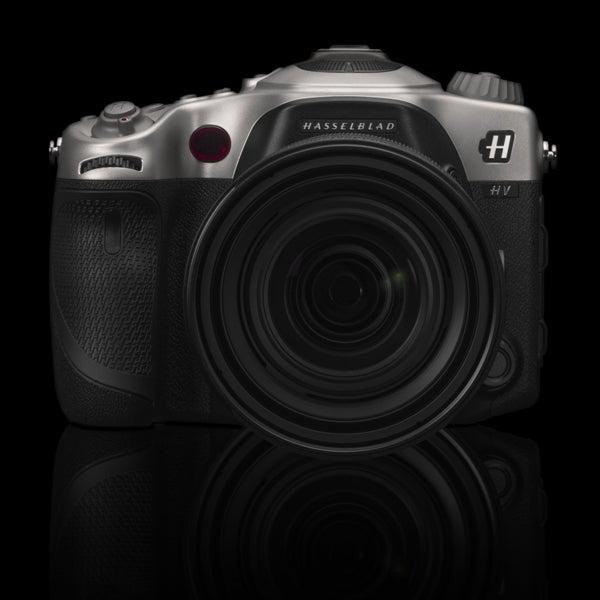 We may earn revenue from the products available on this page and participate in affiliate programs. Learn more ›
Hasselblad has thrown its hat into the DSLR game, with the newly announced Hasselblad HV. This full frame camera features 24.3 megapixel sensor, comes bundled with the Carl Zeiss 24-70mm lens, and is immediately available for €8500 (approximately $11400). It also appears to be a rebranded Sony a99.
Based on the fact that is uses an electronic viewfinder, and has an A-mount, we're working on the assumption that this is, in many ways, a Sony camera in a new case, like many of Hasselblad's current offerings. Sony current full frame offering is the a99, and the button layouts between the two are identical.
Hasseblad is billing the camera as "finally, a DSLR with style, spirit, and soul". In a press release for this brand new "elite camera", Hasselblad CEO Ian Rawcliffe said:
The Sony a99 was a universally praised camera, due to its impressive image quality and handling. The inclusion of the well-regarded Zeiss 24-70 f/2.8 lens does even more to bolster this cameras credentials. But unless you absolutely must have that Hasseblad H on your camera, you can get the lens for $2000, and the camera for around $2800, a total price less than half of what Hasselblad is asking for.