New Gear: Zeiss Touit 2.8/50M Lens for Sony E- and Fujifilm X-Mounts
Sony and Fujifilm shooters just got themselves a high-end macro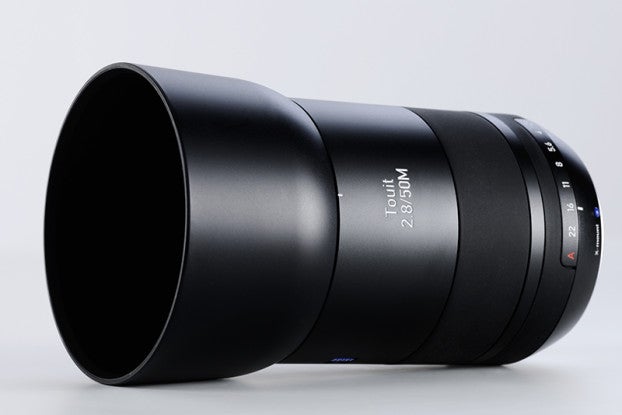 We may earn revenue from the products available on this page and participate in affiliate programs. Learn more ›
Zeiss has announced a third high-end prime designed specifically for APS-C mirrorless cameras. The new Zeiss Touit 2.8/50M will join the Touit 2.8/12 and Touit 1.8/32 in providing high quality performance for Fujifilm and Sony ILCs.
The new lens is a 50mm f/2.8 macro, with a 1:1 magnification ratio. It's designed for macro use, but with an effective focal length of 75mm, it can also pull double duty as a short portrait lens, or a moderate telephoto. As for the more technical information, it has a nine aperture blades, capable of a minimum aperture of f/22. The lens is comprised of 14 elements in 11 groups, including two aspherical and two low dispersion elements. It has a minimum focusing distance of 6 inches (15cm), allowing you to get up close and personal.
Zeiss has put a number of sample images up on its Flickr page, which we're embedding below. But suffice to say, the Toiut line has been extremely well known for excellent sharpness and image quality. You can bet that there are a lot of photographers out there who are already salivating at the sort of images they'll be able to get from this.
The Touit 2.8/50M will be available from March for $999, destining it for the better funded among us.