New Gear: Olympus Tough TG-850
The newest generation Olympus Tough camera brings a flip-up screen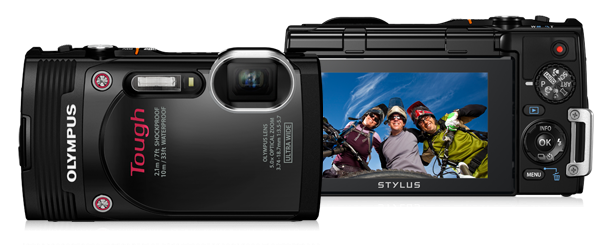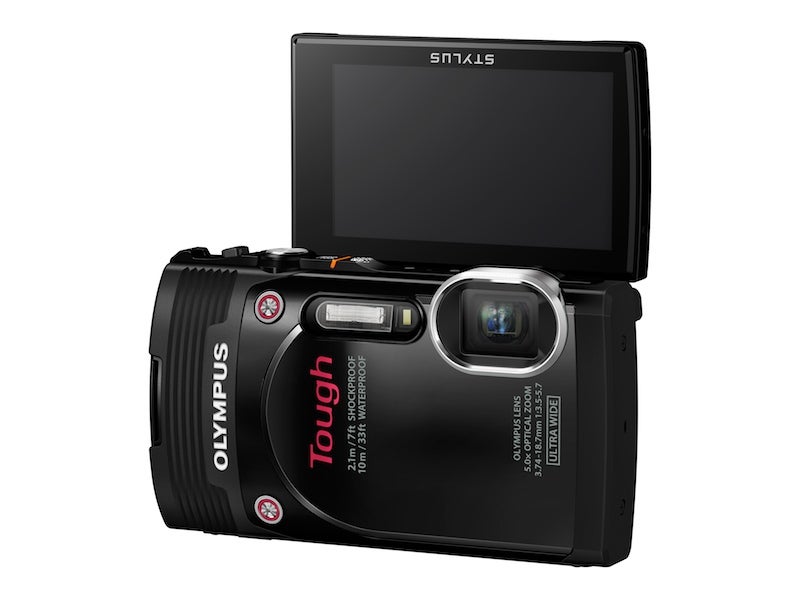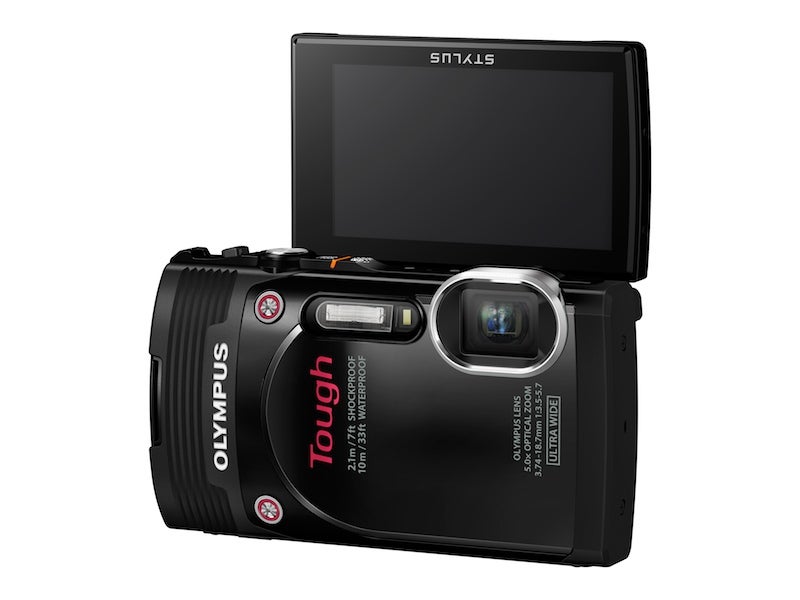 tg-850 flip
Amidst today's calvacade of new products, Olympus has also announced a new addition to its line of action cameras, the Tough TG-850, which brings the added flexibility of an articulated screen, as well as substantial spec improvements over the previous generation Tough TG-830.
The TG-850 retains the previous generations toughness credentials, and is waterproof to 33 feet, can handle up to 220lbs of pressure, resist drops up to 7 feet, dustproof, and can handle cold weather down to 14°F. It features a new, wider-angle lens which reaches the equivalent of 21-105mm, with an aperture range of f/3.5-5.7 (compared to 28-140mm f/3.9-5.9 TG-830).
The big selling point of the TG-850 is the 460,000-dot flip screen. With it, you can flip up the LCD to take a selfie while going over some rapids. Or you can flip it up 90°, and see what's going on while holding the camera underwater.
The TG-850 features a 16-megapixel 1/2.3-inch BSI CMOS sensor, with an ISO range of 100-6400. Shutter speeds run from 1/2-1/2000, and the new TruePic VII processor has lead to a burst rate increase of up to six images at 7fps. The camera also newly packs 1080/60 video, as well as an interval shooting mode that can be set to 1-99 frames, with 10-60 second intervals.
The TG-850 will be available from March for $249.99—well before your summer adventures.