First Impressions: Sigma 18-200mm F/3.5-6.3 DC OS HSM zoom
We spent a few minutes with Sigma's revamped super-zoom lens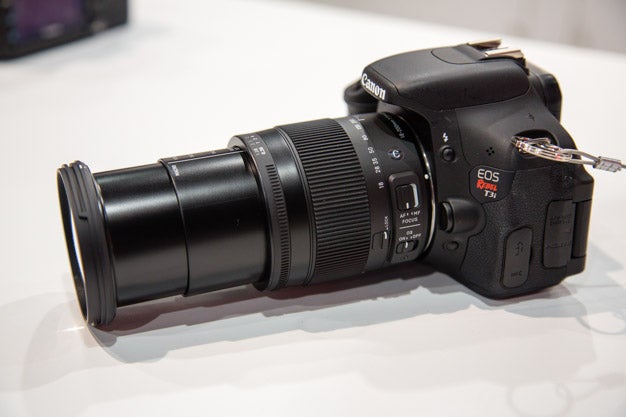 We may earn revenue from the products available on this page and participate in affiliate programs. Learn more ›
Sigma didn't announce any totally new lenses here at CES 2014, but they did revamp a few favorites. We got some time to handle the new 18-200mm F/3.5-6.3 DC OS HSM zoom lens on the show floor and it made a good first impression on us.
It's a lens made for APS-C cameras, so we stuck it on a Canon T5i. It's roughly 2-ounces lighter and a little shorter than its predecessor and that's apparent when you pick it up. It's very compact and feels extremely well-built. That seems to be a theme that Sigma has going lately and we're big fans of it.
The lens barrel does extend out pretty far when you zoom, but that's to be epected with a lens like that. The zoom and focus rings give good resistance and turned nice and smoothly.
There are a few sample images from around the booth in the gallery attached to this article that you can check out for examples, but we won't know how sharp the final version is until it gets into our lab.
The image stabilization also seems to be working very well. The shot of the plant in the sample gallery was shot at the longest available focal lenght at 1/20th of a second and it's still impressively sharp considering the circumstances.
Still, the lens made a good first impression and we're excited to put it through the lab.
[Note, the camera and lens were tethered to the desk at the booth, so our shooting options were limited, hence, the not-so-stellar photos]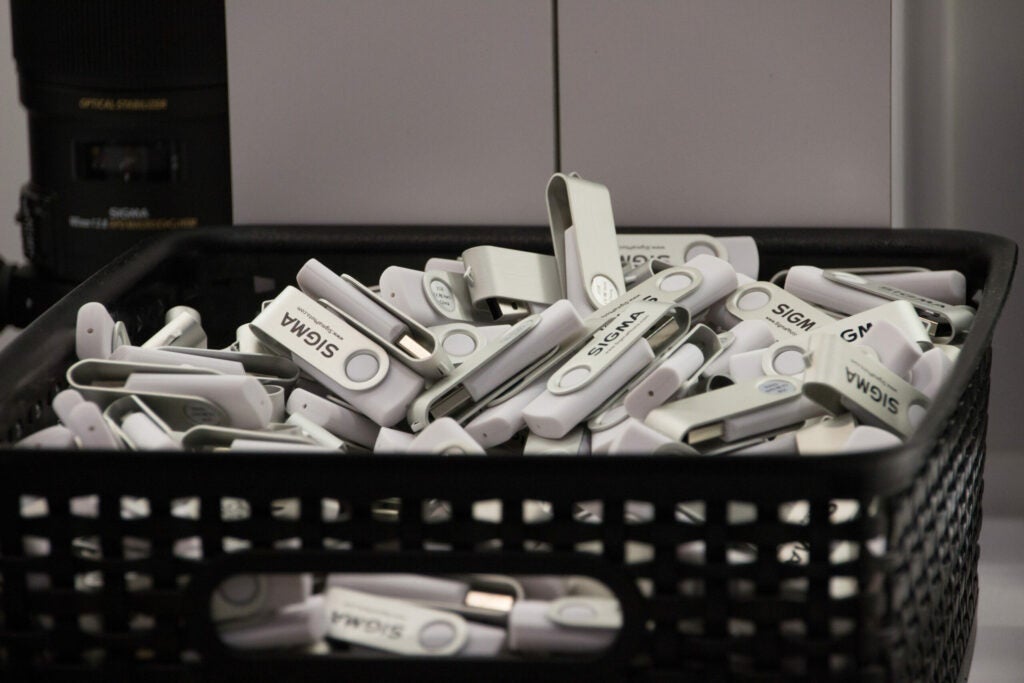 We spent a few minutes with Sigma's revamped super-zoom lens
Tech spec: F/6.3 at 200mm for 1/200th sec. ISO 800. Wide open and all the way at the telephoto end, it focused smoothly and quietly. VIEW FULL-RES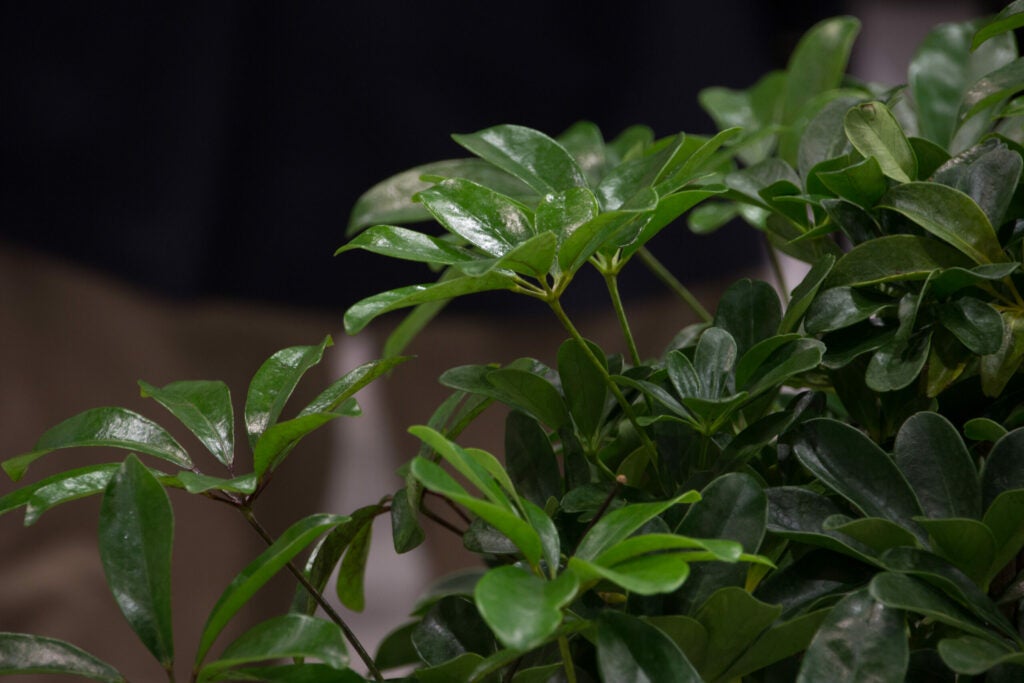 We spent a few minutes with Sigma's revamped super-zoom lens
Tech specs: F/6.3 at 200mm for 1/20th sec. ISO 400. I wanted to give the image stabilization a chance to do its thing and it did so impressively. 1/20th at 200mm isn't simple stuff for an IS system. VIEW FULL-RES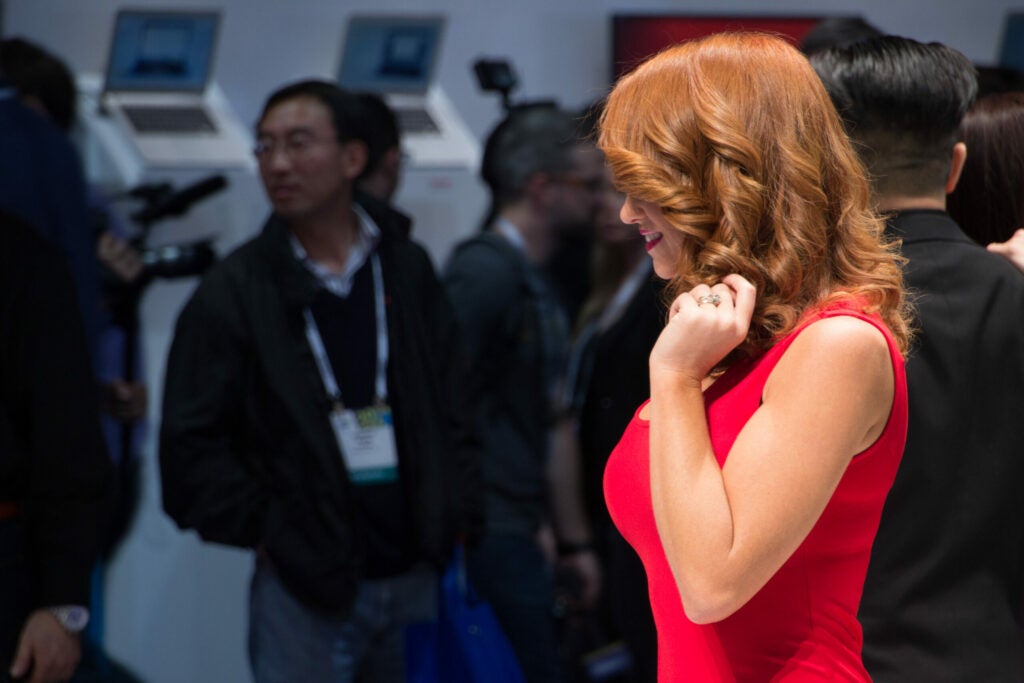 We spent a few minutes with Sigma's revamped super-zoom lens
Tech specs: F/6.3 at 200mm for 1/40th sec. ISO 400. Another example of the image stabilization in action. Also, it manages pretty good separation between the subject and the background, even though it can only go to f/6.3. VIEW FULL-RES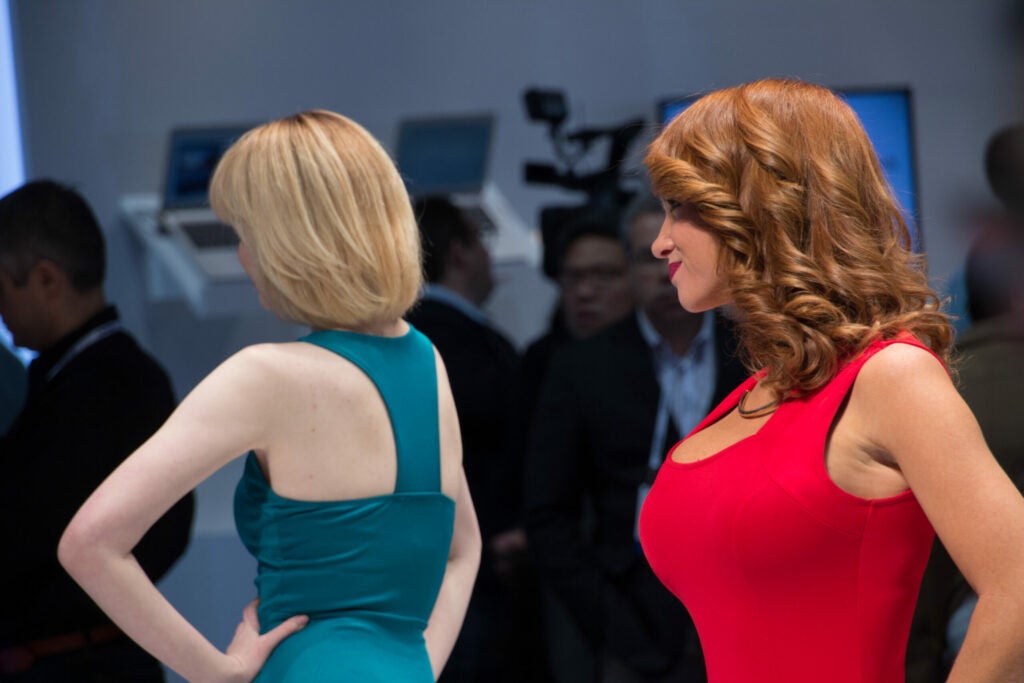 We spent a few minutes with Sigma's revamped super-zoom lens
VIEW FULL-RES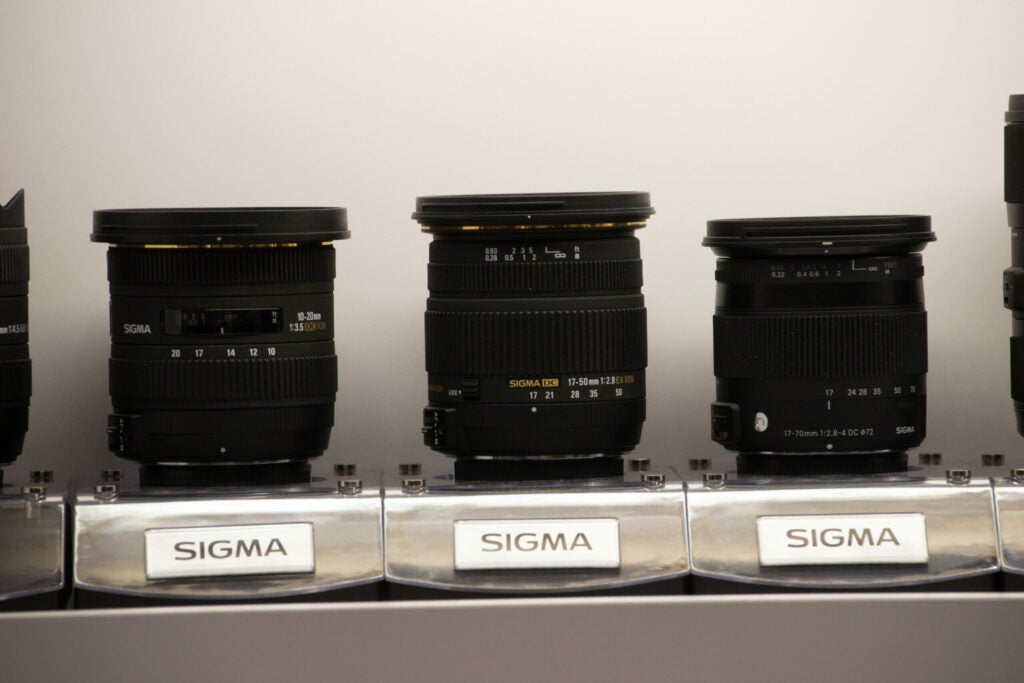 We spent a few minutes with Sigma's revamped super-zoom lens
Tech Specs: F/6.3 at 200mm for 1/100th sec. ISO 800. VIEW FULL-RES