CES 2014: Lexar 800x 512GB CF Card with 75MB/s Speeds
Plus a 1066x 256GB CF card with 155MB/s speeds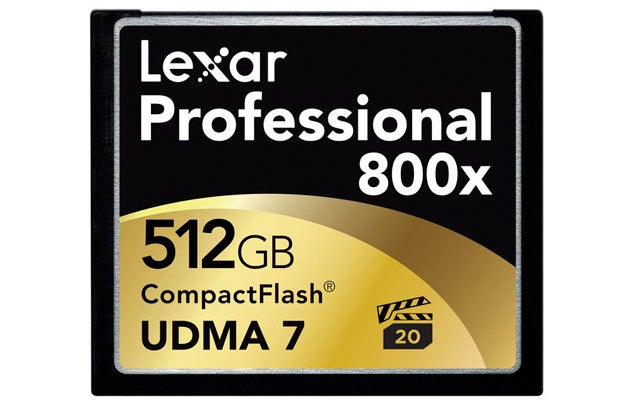 We may earn revenue from the products available on this page and participate in affiliate programs. Learn more ›
Yesterday Lexar announced a CFast 2.0 card with speeds up to 500MB/s. Unfortunately no cameras to date are equipped to take advantage of said speeds. Not to worry, though, today Lexar has announced two new cards: a 1066x 256GB CF card with speeds up to 155MB/s and a new line up 800x CF cards with speeds up to 75MB/s.
The 800x CF will be available in a capacity of 256GB's as well as an industry-first 512GB's.
The 1066x 256GB card is geared toward video shooters and offers a minimum guaranteed write speed of 65MB/s. The 800x cards offer a guaranteed write speed of 20MB/s, also suitable for video shooting needs.
All cards come with the latest version of Image Rescue. The 1066x 256GB card will be available in the next few months and will retail for $970. The 800x cards will also be available in the coming months; the 256GB version will run you $650, while the 512GB will set you back a cool $1500.