Canon Unveils a White Version of the SL1 DSLR in Japan
It's like a black camera, only much whiter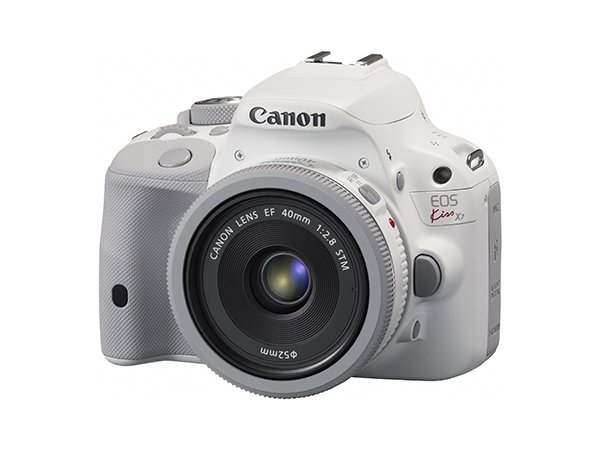 We may earn revenue from the products available on this page and participate in affiliate programs. Learn more ›
If you're into limited-edition white cameras and you live in certain parts of Asia, then today is a very exciting day for you. Not only does Fujifilm have a limited-edition X-A1, but now Canon has pulled back the curtain (actually it was a sheet) on their new white SL1 DSLR (known overseas as the Kiss X7).
There's really not mud more to the story than that. It's a camera, and a pretty good one at that, and now it's also available in white. For what it's worth, I think it actually looks pretty fantastic. I'm still an old curmudgeon and think cameras should be as black as possible, but this still has a certain futuristic charm to it.
There's no word on US release and I wouldn't be surprised if there was a long delay or if it never got a US release at all. Here in the US, it seems that colored interchangeable-lens cameras just don't get much love (except from Pentax, of course).