New Gear: Zeiss Otus 55mm F/1.4 Full-Frame DSLR Lens
It promises tall performance for a very tall price point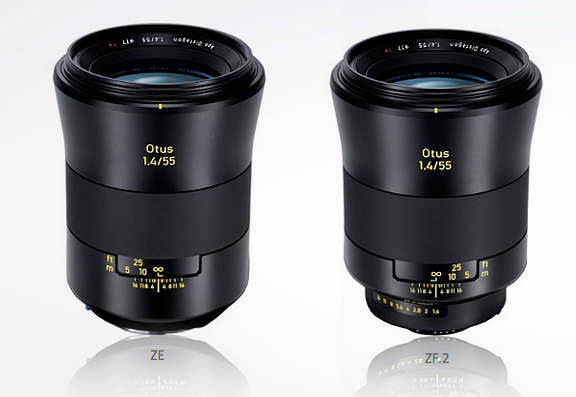 We may earn revenue from the products available on this page and participate in affiliate programs. Learn more ›
We first heard about Zeiss Otus 1.4/55 lens at Photokina 2012. Back then, it didn't have its swanky name, but it did have a lot of hype. Not, it's officially a lens and it will cost $4,000. Plus, the press material is full of superlatives, so expectations are extremely high.
The lens itself looks a lot like the Touit lenses, which are built for interchangeable-lens compacts. The 55mm F/1.4 is built for full-frame bodies, though, and weighs in at either 2.2 or 2.4 pounds, depending on which mount you pick.
It has 12 elements in 10 groups and promises to be "the absolute best lens in the world today." We'll certainly have to run it through our lab before we can agree, but it does seem like there's potential here for this to be an incredibly excellent lens. They claim to have eradicated distortion and chromatic aberration almost completely. They also claim it to have insane contrast.
The last Zeiss lens I tried was the 135mm F/2 and it was incredibly contrasty, so I'm fully expecting the same thing here.
With a $4,000 price tag, a lack of AF, and a giant body, it certainly won't be a lens for everyone, but we can't wait to get it in the lab.