New Gear: Nikon 58mm NIKKOR F/1.4G Full-Frame, Prime Lens
Nikon's high-end prime is a throwback to its Noct roots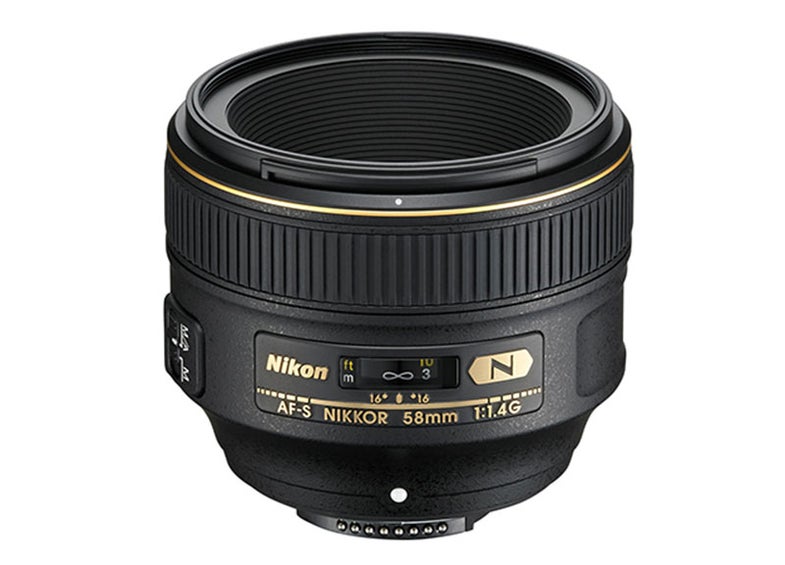 We may earn revenue from the products available on this page and participate in affiliate programs. Learn more ›
If you started shooting Nikon in the past decade, the 58mm F/1.4 setup for this G-series lens might seem a little odd. But, if you've been in the Nikon camp for a while, this should be a familiar throwback to the 58mm F/1.2 Nikkor Noct lens that was so well loved before it went out of production in 1998. In fact, you can still get them on eBay, but pristine copies fetch as much as $5,000.
The new 58mm F/1.4G has nine rounded aperture blades for circular bokeh and nine elements in six groups, two of which are aspherical. It's a lens that's clearly aimed at the higher end of the market, bringing with it a price tag of $1,699, making it even more expensive than Canon's 50mm F/1.2.
Oddly, the minimum aperture is just F/16, but since it's not exactly a landscape lens, that may not be much of a detractor. It comes with a hood and accepts 72mm filters. At .85 lbs, it's not the lightest prime lens, but that wide aperture demands serious chunks of glass.
It's an interesting move for Nikon, we wouldn't be surprised if this lens put up very impressive sharpness numbers. We'll only know that once it goes through our lab, though.
What do you think? Are you interested in shifting slightly from the standard 50mm field of view or are those extra millimeters outside your comfort zone?