New Gear: Fotodiox Accessories for the Sony RX1
Get a better grip on your RX1 with some new add-ons from Fotodiox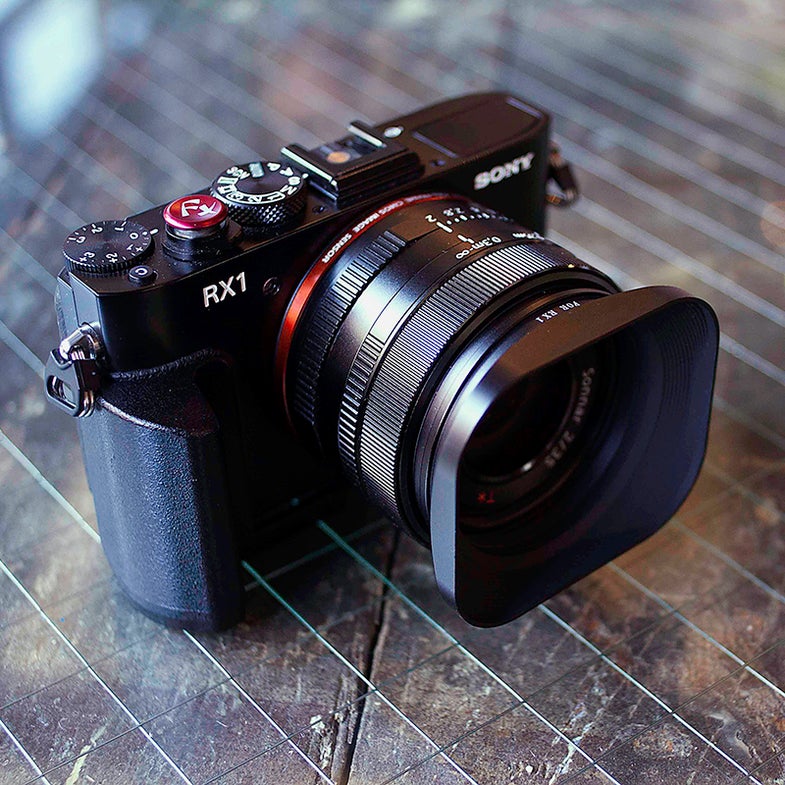 We may earn revenue from the products available on this page and participate in affiliate programs. Learn more ›
The Sony RX1 and RX1R are incredible cameras, squeezing a full-frame sensor into a tiny body (with a price as high as its image quality). But with such a small body, gripping the camera can be rather tricky, but thankfully the folks at Fotodiox have an answer for that as part of a new series of accessories they've announced for the RX1 (and assumedly the RX1R).
Fotodiox has revealed two new accessories designed specifically for the RX1. First, there's a solid metal lens hood, based on a Leica design, which goes for $69.95. The manufacturer has also unveiled an all metal, one piece hand grip for $79.95. This grip attaches via the tripod mount, and extends all the way up the side of the camera to provide a more robust and large gripping surface. But it includes another tripod mount socket, and unfettered access to the battery and memory card.
Rounding out the trio are Fotodiox's soft shutter release buttons, which cost $14.95, and are compatible with any camera with a screw thread in its shutter release, including the RX1.
You can pick up all three individually, or as a massively reduced bundle for $109.95, saving you some $55 off the individual prices.
[via PhotographyBlog]