New Gear: Fujifilm Fujinon XF23mm F1.4 R
The Fujifilm X-Series gets another fast prime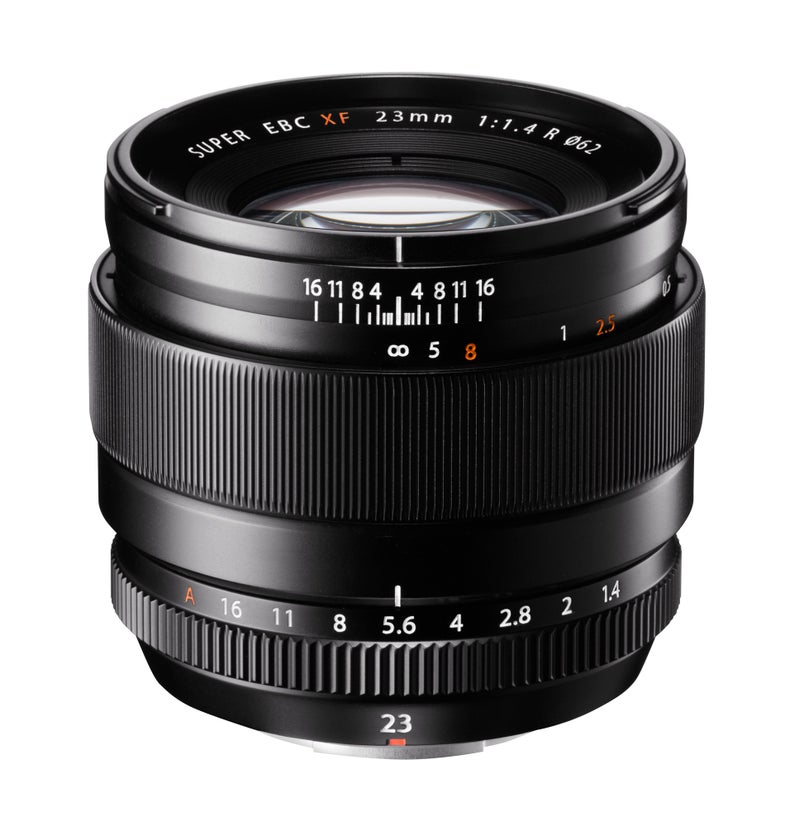 We may earn revenue from the products available on this page and participate in affiliate programs. Learn more ›
Fujifilm X-Series shooters have another lens to add to their wishlists today, with the company announcing the Fujinon XF23MM F1.4 R wide-angle lens, which will be available in October for $899.95.
The XF23MM has the equivalent focal length of 35mm, and is designed as a "premium wide-angle lens". It has a distance indicator and a depth-of-field scale on the barrel, for people who still like to use their manual focus skills, and is comprised of 1 lens group consisting of 3 cemented lens elements and 1 aspheric lens element. Fujifilm is touting the lack of distortion on the lens, saying "Lens distortion has been reduced to an absolute minimum using only optical rather than digital correction, thereby delivering the highest possible picture quality."
(Curiously, while the official press release from Fujifilm claims the above 1 lens group information, the official lens specifications sheet says it has 11 elements in 8 groups, including 1 aspherical element).
The lens features seven aperture blades, which are capable of 22 1/3EV steps, and a minimum aperture of f16. It clocks in at 10.6oz and 2.48-inches long, and will take 62mm filters.
This is the sixth prime lens to join the Fujifilm lineup, and only the second offering that's faster than f/2 (the other was a 35mm). The 23mm lens was originally pegged for an early 2013 release, then later nudged back further into the year. This is a very welcome addition to the line-up and will surely be well-received by the street photography crowd if the IQ lives up to expectations.