New Gear: Acer Liquid S2 Smartphone Records 4K Video
With 13-megapixel stills and 4K video, this Android phone moves a lot of data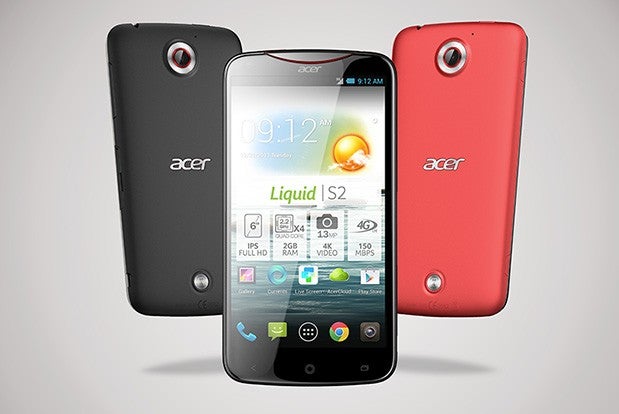 The current battleground for smartphones seems to be as much over camera quality as any other feature. And while Nokia may rule the megapixel roost with the Lumia 1020, Acer has snatched the video resolution crown with the Liquid S2, which is capable of recording 4K video.
This newly announced smartphone features a 6-inch HD IPS 368 ppi display, 2.2GHz Snapdragon 800 processor, and 2GB of RAM. But it really shines when it comes to stills and video. It has a 13-megapixel f/2.2 rear camera with 4K video capability, a 1080p, 2-megapixel, 88° field of view, front camera, an LED ring flash around the back lens, can record video in slow motion as well as stitch images together into a 27-megapixel panorama. You can even load it up with up to 5 custom shooting modes.
While the usual tiny sensor on a smartphone means image quality probably won't be amazing, this marks the first time we've seen 4K video come out of a device like this. Yeah, it's mostly overkill, but it's interesting to see that while the megapixel war may be at a détente for cameras, it still wages full strength on smartphones. It's also likely that the bitrate at 4K is nothing to write home about to keep the file sizes down, so it might not actually look much better — if at all — than decent 1080p recording.
The Acer Liquid S2 has only been announced in Europe, so we're not sure when it will land on these shores, or what it will cost when it does. Just make sure you stock up on MicroSD cards for all that hi-res video you're going to be shooting.