2013 WestLcht Camera Auction to Include Heavily-Modified Nikon NASA Camera
Another impressive collection of classic cameras going on the block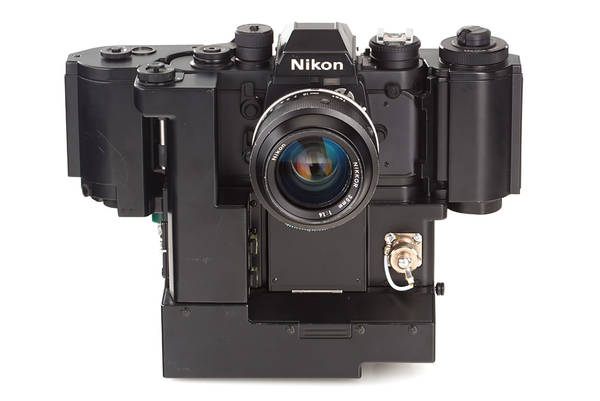 The WestLicht camera auction is a magical thing for folks who enjoy historical cameras. They trot out impressively rare finds from across the photographic spectrum. Of course, there's a whole heap of Leica stuff, but there are also some other oddities that typically bring price tags in line with a nice new sports car.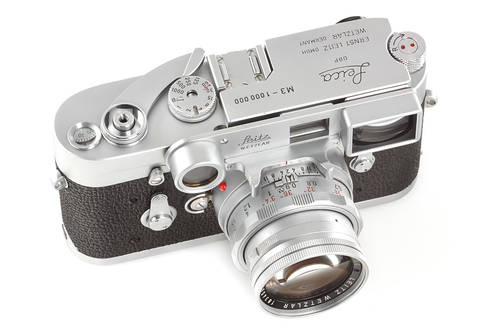 This year's auction includes some impressive rarities. The 1,000,000th Leica camera is up for grabs and sports the highest estimate in the preview they currently have online. It's a chrome M3 with a CF Summicron 2/50mm (50mm F/2) and was presented to Dr. Ludwig Leitz. It's from 1960 and has an estimate topping out at 500,000 Euro.
The most interesting camera on the list, though, is the Nikon F3 NASA 250. It's a monstrous looking thing built around an F3 body, and modified for us in outer space. The giant back actually gives it enough capacity for 250 frames. According to the listing, 19 were made in 1986 and some were "lost in space." That one is expected to come in between 50,000 and 60,000 Euros. That means it will likely be even more expensive than the NASA Hasselblad camera that showed up on eBay a while back.
You can check out the rest of the preview here, then get your nice suit on and head over to the bank to beg for a loan.