Fujifilm Updates X-Mount Roadmap, New Firmware Lands
If you're a Fujifilm X-mount shooter, today gives you new firmware with focus peaking, and the promise of a new lens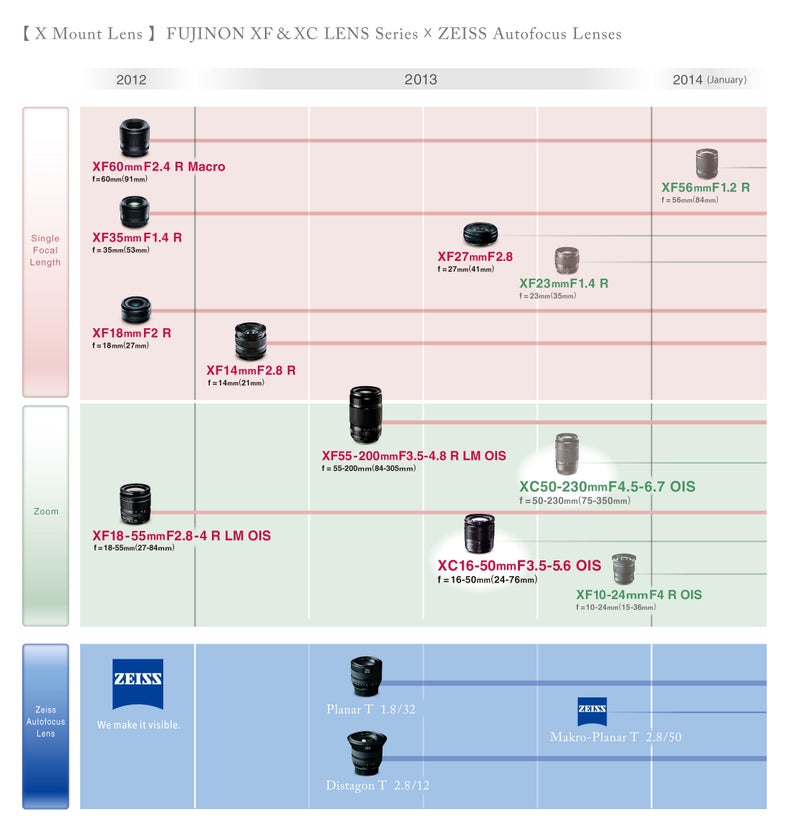 We may earn revenue from the products available on this page and participate in affiliate programs. Learn more ›
Just under a month ago, Fujifilm announced upcoming firmware updates for the X-Pro1 and X-E1. Those updates are now live, and provide boosted AF speeds, as well as focus peaking.
X-Pro1 shooters get firmware version 3.0, and it's version 2.0 for the X-E1. However, the firmware offers the same updates:
2."Focus Peak Highlight" function for manual focusing is added. The function, which features on FUJIFILM X100S and X20, is added and assists accurate and sensitive manual focusing by enhancing the outline of your subject in high contrast.
At the same time, Fujifilm has also added an additional its lens roadmap, creating a new category. These "XC" lenses are " 'compact and casual' lenses and are perfectly suited to the mid-range X-M1 compact system camera. They feature all-glass elements and are lightweight and portable."
The X-M1 launched with the XC16-50mm F3.5-5.6 OIS (24-76mm equivalent)., and the new lens is the XC50-230mm F4.5-6.7 OIS (75-350mm equivalent), which will be available by the end of the year.