Samsung' Galaxy S4 zoom Has 10x Optical Reach
Optical zoom and image stabilization crammed into a full-on phone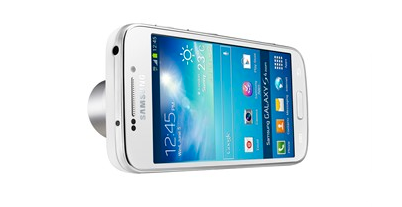 We may earn revenue from the products available on this page and participate in affiliate programs. Learn more ›
When Samsung first announced their Android-powered Galaxy camera, people immediately began to wonder how long it would be before they released a truly hybrid device that would make voice calls just as readily as it would take a photo. Now, their UK press site has unleashed just that in the form of the Galaxy S4 zoom.
The camera portion of the device is based around a 16-megapixel CMOS sensor. While that's not too out of the ordinary for a phone, the 10x optical zoom lens on the back certainly is. A rotating ring around the lens itself lets you zoom in and out, while optical image stabilization inside keeps things steady. Zoom — and OIS for that matter — have been a big sticking point for smartphone cameras in the past, so it will be interesting if it can draw an audience.
There's also an "In Call Photo Share mode, which lets you activate the camera during a call, take a photo, and text it to someone else while you're chatting. That one actually just seems a bit rude, but it seems like they're really trying to hammer home the point that you don't need two devices and having your phone and your camera in one won't be a hindrance.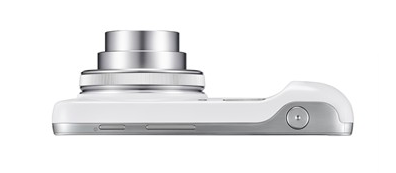 It shares a few other features with other Samsung compacts, like their Smart auto modes and a xenon flash. Of course, all that camera makes the thing look a bit bulky. It does, however, have a 4.3-inch AMOLED screen, which is awesome for actually looking at photos. And, since the back of the phone actually looks like a full-on camera, you might get a few funny looks when you start talking into it.
Still, it's a very interesting development, even if we knew it was coming. Smartphone cameras are already pretty decent in many ways. It's worth noting, however, that this isn't totally new territory. Companies like Sony and Casio have been trying to cram full-on cameras into their phones for a while. See below. But, the Galaxy camera is different and, thanks to all the nifty apps offered by a full version of Android, has a lot of potential. For now, this seems like a trend I'd like to see continue.