Review: Timbuk2 Espionage Camera Backpack
Looking for a roll-top camera bag? This is a great option.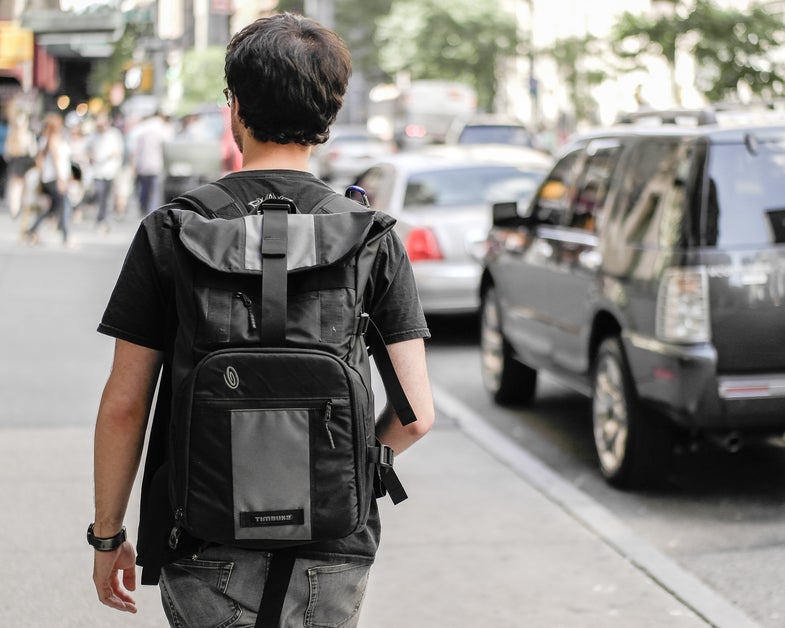 We may earn revenue from the products available on this page and participate in affiliate programs. Learn more ›
When I tested out Timbuk2's Sleuth camera bag at CES last year, I was impressed. So, when I saw their new offering in the form of the Espionage, I was intrigued. Like the Sleuth, it uses a daypack set-up with one pocket reserved for camera gear and another meant for the rest of your stuff. While the Espionage might not the best solution for fast-paced shooting situations, I did find it to be a great bag for day trips.
What is it?
As the name suggests, this low-profile bag is meant to be subtle, rather than shouting to the world that you're carrying a bunch of pricy camera gear. The roll-top design lets you customize the size of the bag depending on what you might be carrying around from day to day.
Storage
The top pocket is extremely spacious. If you've never used a roll top bag before, it basically turns the top of the bag into a big tube you can stuff full of your belongings. Then, you roll down the part that you're not using and fasten it closed. In this case, it uses Velcro and a plastic clip. It fits a ton of stuff and it's nice that it's collapsible when not in use. However, there aren't a lot of pockets on the inside of the top compartment, so it can turn into a bit of a mosh pit for your stuff.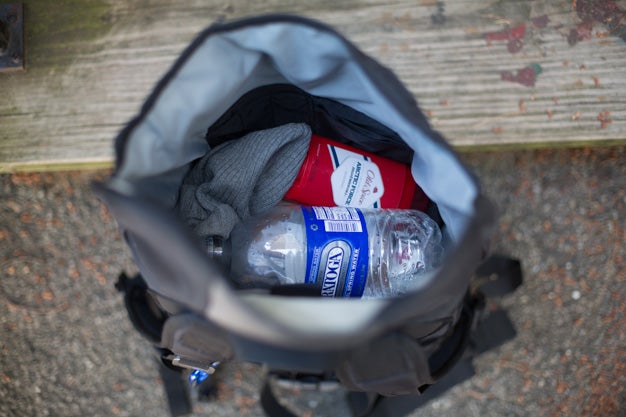 The Laptop compartment easily fits a 15-inch MacBook pro, and is accessed through the roll-top, which gives it a snug fit, but also can make it tricky to access if the top compartment is getting full. I had a couple rolled-up T-shirts in there and they wanted to get in the way every time I went to stow my computer. So, another zippered compartment would've been nice, but it's not a deal-breaker, especially if you're not taking out your laptop frequently.
The camera compartment is accessed through a zippered front panel. It's not deep enough for a pro body or a camera with a grip on it unless you're willing to detach the lens and lay it flat. It will, however, fit a camera with a 70-200mm lens attached to it leaving room for a flash or a lens. For a day pack, that's really about what you can expect. The modular patting is strong, soft, and brightly-colored so you can easily find your stuff. It's also abundant so you can really customize the layout of the bottom pocket.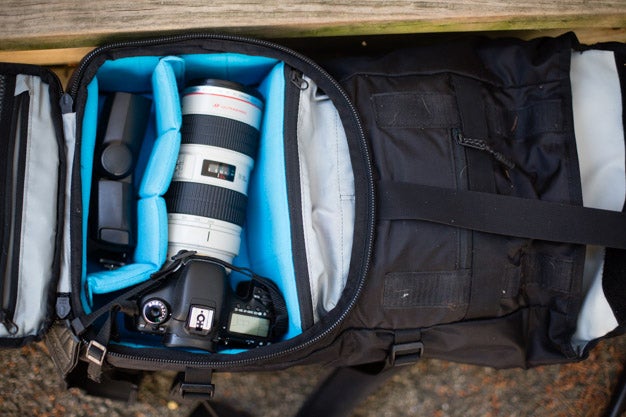 There are two mesh pouches on the inner-flap. I like mesh because you can see what's in there. There's a similar non-mesh pocket on the outside of the flap for keeping other accessories. I've never been dissatisfied with the amount of room that it has.
Fit
I mentioned before that the bag isn't deep enough to accommodate a pro body (or one with a grip) and for some that's a negative. But, in making the bag low-profile, they also did an incredible job of making it comfortable. It hugs tight to the body and doesn't swing around when you move side to side.
To make it even more secure, they gave it both chest and waist straps. The chest strap is a bit high for my taste in its default position and they're attached by snaps, so I actually ended up losing one, which was a bummer.
The shoulder straps are fantastic. They're wide, but not too thick so they don't roll when you put them on. They're easy to adjust and feel like they could hold up a rhino. I almost never flipped a strap when putting on the bag and that's a big deal for me.
The contoured back panel is really comfortable and does a great job channeling ear to keep you as cool as possible. Timbuk2 has been making bags for a long time and that's pretty obvious when you feel how this bag fits. It's also a rather tall bag, which I like because it means it can sit in the proper place on my back without looking odd.
Other stuff we liked
There are nice little touches about the bag that make it an overall good experience. The Velcro is strong and sturdy, and there's even a bottle opener/carabiner holder on the strap. It's not great if you want to carry a giant tripod, but I was able to use the side straps and pocket to carry a portable light stand and an umbrella without a problem.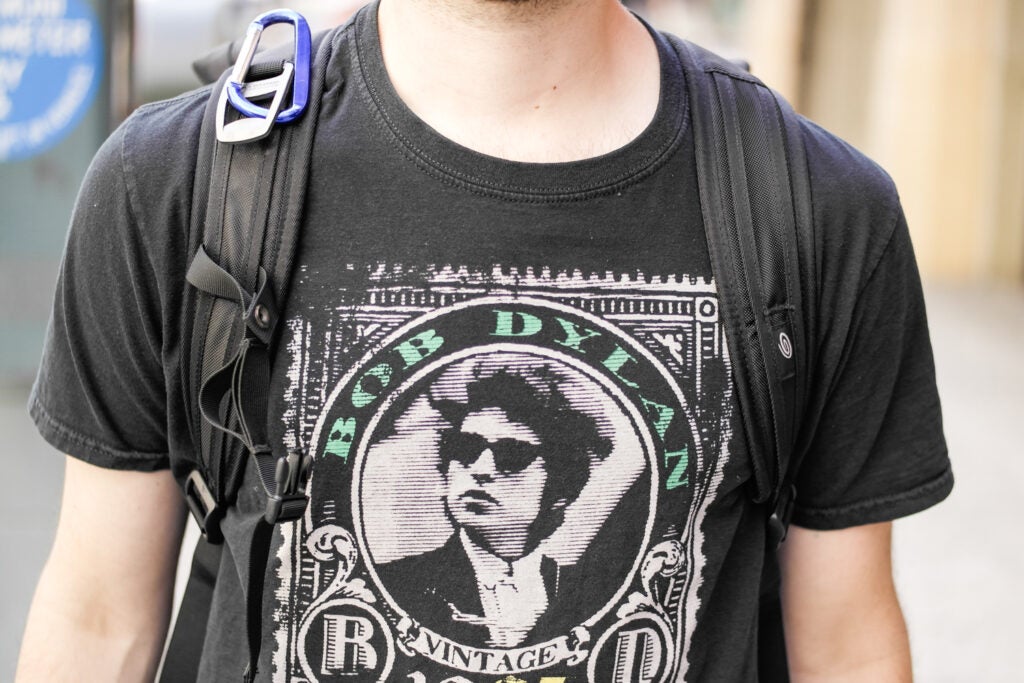 Who should buy it?
This is one of my first extended experiences with a roll-top bag and I'm still a little up in the air about it. I love all the space and the options, but at the same time, it can be a pain to get a laptop into the thing. Plus, if it tips over while the top is open, there's a chance it might just vomit all of your stuff out onto the floor. But, that's my fault as a user.
Overall, I think it's a terrific bag and I have no problem recommending it for people who do a lot of day trips. If you're a commuter and you like to bring a camera just in case, it's a great option. It's also very good if you don't want to make it obvious that you're carrying camera gear. It still doesn't look cheap, but it doesn't scream, "come get my 70-200mm lens!" either. Ultimately, I have no problem recommending this bag to anyone considering it. It just might take a little getting used to.