Nokia Pits New Lumia 928 Against iPhone 5, Samsung Galaxy S3 in Low-light Shooting
This new video from Nokia shows the Lumia 928 shooting admirably in some pretty poor conditions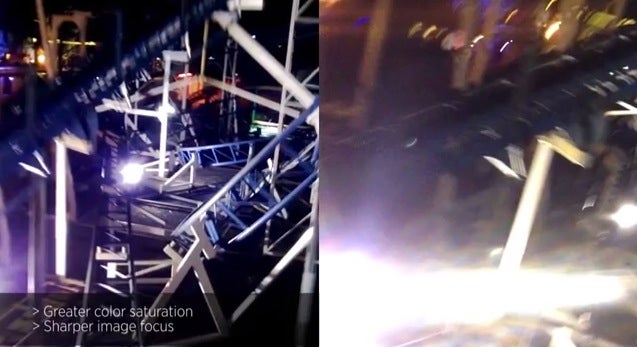 Nokia has been pushing the image quality of its smartphones as a major feature for some time now. There was the Nokia PureView with its huge sensor and Lumia 920 with optical image stabilization (and a demo video that ended up being faked). But now there's a new Nokia Lumia in the works, and the company has pitted it against some of the most popular smartphones on the market in a new video.
For the upcoming Lumia 928, Nokia recorded a trip around a roller coaster in decidedly dim conditions, and has compared it to footage from the iPhone 5 and Samsung Galaxy S3 in the same situation.
What we know is that the new phone will feature a 8.7MP sensor, Carl Ziess glass, and an optical image stabilization system. And while the phone hasn't been officially announced yet, you can gather the model number from the URL.
Obviously Nokia would have chosen a shooting situation where it thought the new Lumia could thrive, but under these tricky lighting conditions and constant motion, it really does seem to do a better job than the competition.
[via TechCrunch]