Nokia 808 Pure View Smartphone Has a 41-Megapixel Camera Sensor
Can lots of resolution make up for a lack of optical zoom lenses? Nokia hopes to find out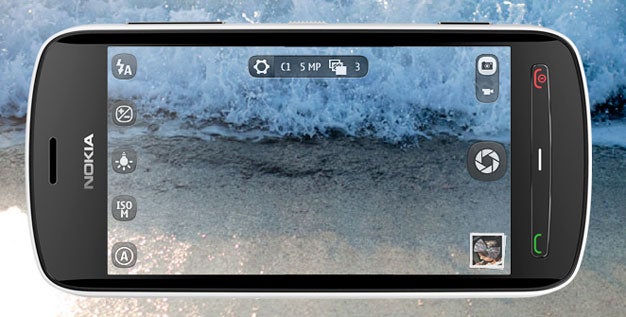 We may earn revenue from the products available on this page and participate in affiliate programs. Learn more ›
Two years ago, Nokia exec Anssi Vanjoki claimed that phones would be making DSLRs obsolete sooner than later. That's kind of crazy, of course, but it seems like they're still actually working on making it happen. Their new 808 phone has a 1/1.2″ sensor with a total of 41-megapixels on-board. Yes, 41-megapixels.
It sounds a bit outlandish. In fact, some people were upset with Nikon for putting 36-megapixels on a full-frame sensor in their new D800. But, Nokia's technology is a bit different than the brute-force megapixel attack of days past. The 808 can take photos up to 38-megapixels in resolution, checking in at 7728 x 5354, but it doesn't seem like they intend for you to do that all too often. Their intention was to combine those pixels to make better 5- or 8-megapixel images.
According to reports, the Pure View has been in the works for more than five years, which helps explain why the new phone runs the now-ancient Symbian OS. The phone does what's called "oversampling," which combines pixels on the sensor in order to make clearer images at smaller resolutions. It's not an entirely new concept, but it makes for an impressive headline.
Part of the driving force behind the development was the fact that fitting optical zooming lenses into a phone is difficult, if not impossible. So, the phone uses its megapixel power to let you "zoom" up to 3x without a loss of image quality, or so they claim. That "zoom" power gets pumped up to 4x in video mode, since full HD video only requires 1920 x 1080 resolution. When you zoom, you're just selecting which area of the sensor to use the capture the image.
This is different than typical digital zoom because Nokia has limited the zoom range to prevent upscaling. It won't zoom past the point where the final image resolution exceeds that of the input resolution.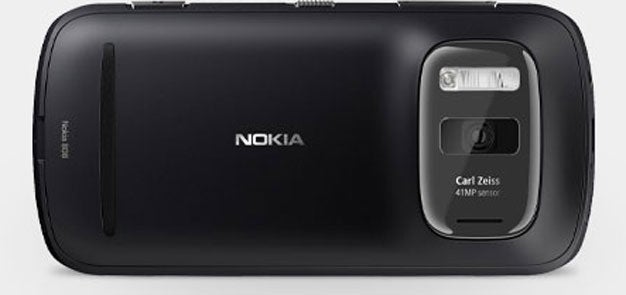 The sensor isn't the only piece of fancy photography kit that they put in the 808. The lens is a Carl Zeiss with a maximum Aperture of F/2.4 and has a full-frame equivalent of 26 or 28mm, depending on the aspect ratio you choose. Plus, the flash acts like a real camera flash, rather than a janky flashlight like some other smartphones.
In the end, it's an interesting experiment. The sensor is still very small considering the resolution. It's more in-line with what you'd find in a typical compact, which still makes is far smaller than anything you'll find in a DSLR or even a Micro Four-Thirds camera.
If you dig, you can find a couple sample images online, but we're always weary to trust those. We'll be interested to get our hands on one of these at some point. Unfortunately, that will likely be a ways off as it's only being officially released in Europe for the moment where it will cost 450 Euros. But, I wouldn't be at all surprised to see it showing up on a Windows Phone here in the States before long.
More details on the Nokia official site