New Gear: ACDSee Hits Version 16
Now with Facebook integration, gradients, and more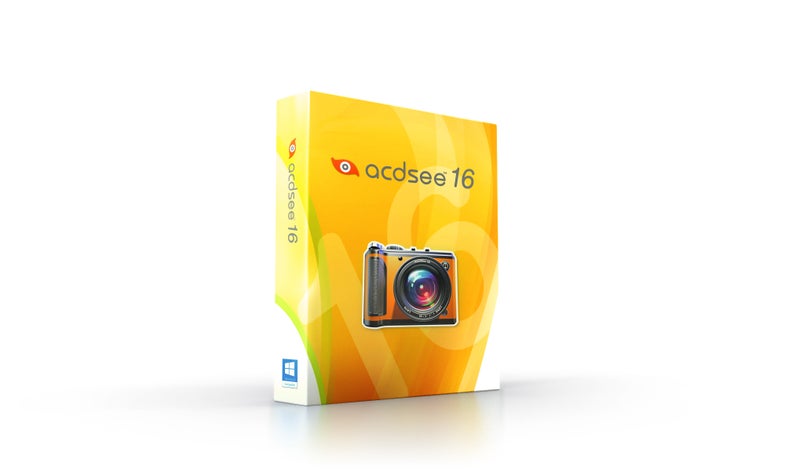 We may earn revenue from the products available on this page and participate in affiliate programs. Learn more ›
Less than nine months after the announcement of ACDSee 15, ACD Systems has announced ACDSee 16, the newest iteration of its popular photo management and editing software. While the list of new features doesn't quite stack up to what was announced with ACDSee 15, there should be plenty here for most users, and the attractive upgrade pricing should tempt older fans along.
ACDSee 16 will usually retail for $69.99, but is available on a limited basis for $49.99, or $29.99 for upgraders. The full suite of new tools is:
Facebook uploader – Upload photos directly from ACDSee to Facebook, fast. Create a new album or select an existing one, add location and description details, and specify the privacy level.
Reverse geocoding – Select a pin on the map, choose "Reverse Geocode" and ACDSee will write the matching location details into the appropriate IPTC fields, using the embedded latitude and longitude information to lookup the nearest readable address or place name.
Info Palette – Access key shooting information while managing, viewing, and editing photos. The Info Palette conveniently displays technical data alongside any photo, including white balance, metering mode, exposure program, and whether the flash fired. Plus see the ISO, f-stop, shutter speed, exposure compensation, focal length, and more, all in one spot.
Gradient tool – Apply a gradient to any editing effect to subtly progress across a photo. It's especially useful for images that aren't evenly exposed, or that need fine tuning in select areas.
Lens blur filter – Attain a realistic bokeh effect with the Lens Blur filter. Choose the shape and adjust the bokeh frequency and brightness to emulate the pleasing visual artifacts that naturally appear around bright,out-of-focus areas of a photo.
Tilt-shift effect – Simulate the popular Tilt-Shift effect to transform a photo into a miniature-scale model. Rotate the lens plane, adjust the bokeh frequency, brightness, and sides, and increase saturation to get the perfect scene.
ACDSee 16 requires Windows XP or newer; Intel® Pentium® III / AMD Athlon processor or equivalent (Intel® Pentium® 4 / AMD Athlon XP or equivalent recommended) processor; and 512MB of RAM (1GB recommended). You can grab a copy for download right now.