New Gear: Wacom Adds Multitouch to Cintiq 22HD
You can now use your fingers on the Wacom Cintiq 22HD — but you'll pay a premium to do so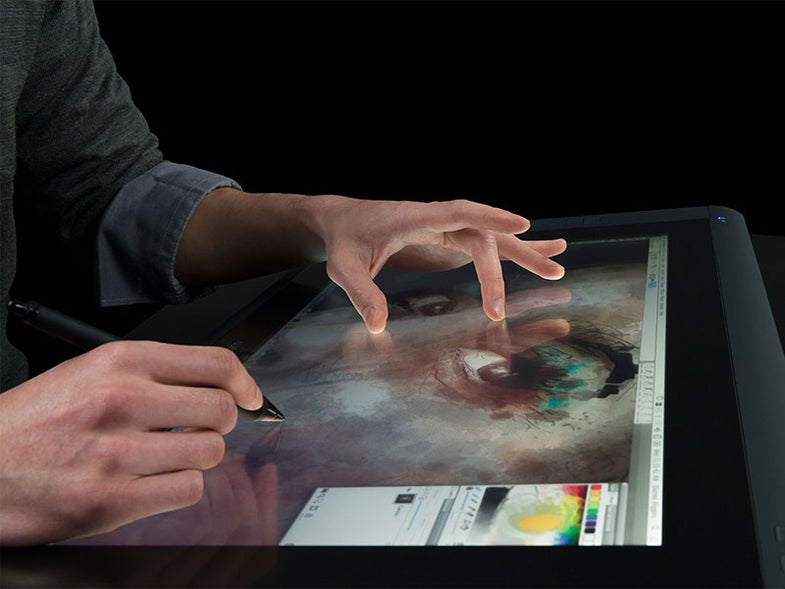 We may earn revenue from the products available on this page and participate in affiliate programs. Learn more ›
Wacom's most recent tactic has been taking existing tablets, and adding multitouch support. The most recent product to receive this overhaul is the Wacom Cintiq 22HD, which is now available as the Wacom Cintiq 22HD Touch. For a pricetag of $2,499 ($500 more than the original) the touch version is nearly identical to the older tablet, but with the ability to use your fingers to interact with the artwork.
Much like the original 22HD, the 22HD Touch has a 21.5-inch, 1920×1080 display, with 16.7 million colors. It sits on a rotating stand, and can use customizable ExpressKeys and Touch Strips — and of course, the Cintiq stylus. Multi-touch support "varies by operating system and individual application," so it will depend on your setup as to what you'll be able to use your fingers for, but Wacom suggest that navigation and positioning your artwork may be key uses.
Unfortunately, this still isn't the Wacom device that we really want to see. Earlier this year, the company teased a fully fledged tablet computer for this Summer. And, while the weather may be getting hotter, we still haven't heard any news on that front.
[via Engadget]