New Gear: Sony DEV-50 Digital Binoculars Pack Big Zoom, Image Stabilization, Hefty Pricetag
With a $2,000 price tag, these digital binoculars bring features from the world of digital photography into animal spotting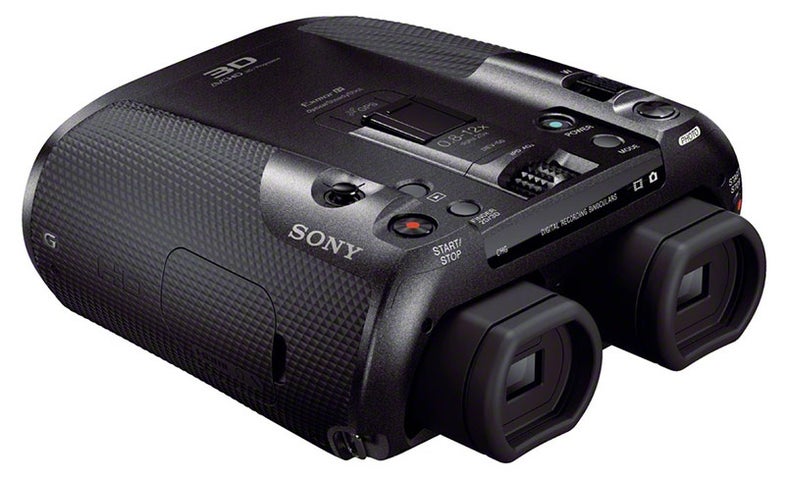 We may earn revenue from the products available on this page and participate in affiliate programs. Learn more ›
In 2011, Sony ventured into the world of digital binoculars with the DEV-5 and DEV-3. The newly announced DEV-50 improves on just about everything from the older models, but will still set you back around $2,000. The DEV-50 combines traditional optics with digital imaging sensors and technology to marry many of the features seen in digital cameras to a pair of binoculars.
The DEV-50 features a magnification range of 0.8-12x optical, or up to 25x digital, which is the 35mm equivalent of 49.8-791.2mm. Images are piped into two 1/3.91" Back-illuminated Exmor® R CMOS Sensor, each clocking in at 5.4-megapixels, and then beamed to OLED screens. Since it has two lenses and two screens, it can also show images in 3D, and can directly capture either video or still images (upscaled to 20.4-megapixels).
The impressive draw here is that the binoculars have optical image stabilization in order to keep you steady while spying, autofocus, and can boost brightness for better viewing in low light conditions (down to 11 lux).
The DEV-50 also improves on many of the external characterstics of its predecessors. It's now dust- and splash-proof, and is 30% lighter than the older models. The binoculars also feature built-in GPS, and can output files directly to HDTVs using a HDMI cord.
[via Engadget]