Sony Announces First Digital Recording Binoculars
Coming this November are the DEV-3 and DEV-5 from Sony, their first digital binoculars with the ability to record.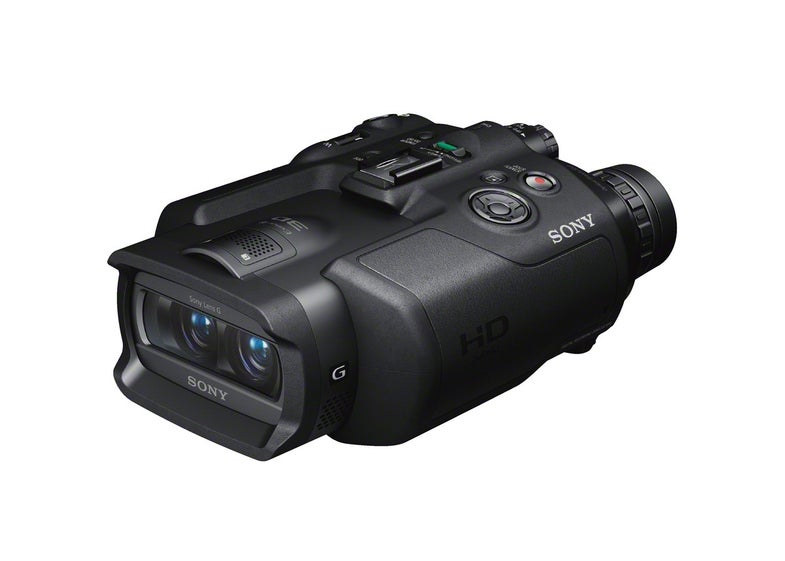 We may earn revenue from the products available on this page and participate in affiliate programs. Learn more ›
Binoculars are one of the fields that are still dominated by traditional analog optics — it's all still about a series of lenses. Sony's newest entry into the world of field glasses are a complete departure from that, two pairs of digital binoculars that function very much like a pair of digital cameras strapped to your face.
The DEV-3 and DEV-5 are set to debut this November for $1400 and $2000 respectively. Both feature a 10x optical zoom, but the DEV-5 can also use digital zoom to push the total magnification up to 20x. Sony is claiming that these are the first digital binoculars with the ability to record, but a quick browse through Amazon shows the falseness of that claim.
The binoculars have two "Exmor R" CMOS sensors and BIONZ processors, much like those you'd find in Sony's still and video cameras. Since these have two lenses, the cameras can function for either 2D or 3D recording. Images can be captured at up to 7.1MP resolution, and video at 1920×1080/60p using MPEG-4 AVC/H.264 AVCHD format Ver.2.0 codec. However, if you're shooting in 3D, the zoom power drops to just 5.4x.
Unlike analog binoculars, the DEV-3 and DEV-5 have electronic autofocus motors, allowing you to quickly track and focus on objects as close as 1cm away. The binoculars also use Sony's SteadyShot optical stabilization system, which we've seen used frequently in their compact and video cameras.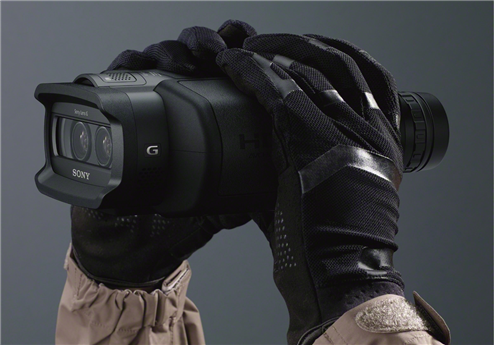 At 1.2kg of weight and 219mm x 155mm x 88mm in size, these are not small devices. Sony describes the binoculars as having a "stealth" design that "eliminates distracting buttons or external details that could reveal a user's position to wildlife." Controls are mounted on the top, with two record buttons — one for each hand.
The major differentiation point between the DEV-3 and DEV-5 is that the more expensive model has a built-in GPS unit, and a few freebies (lens cover, finder cap, large eye cups, a carrying case and neck strap). Oddly, the GPS system does not have a map display, so might only be around for geotagging your files. I was hopping for an augmented reality overlay, but oh well.