Multiple Speed Boosters Arrive in the Wake of the Metabones
With so much excitement surrounding the Metabones Speed Booster, it's no surprise that cheap knockoffs have landed pretty quickly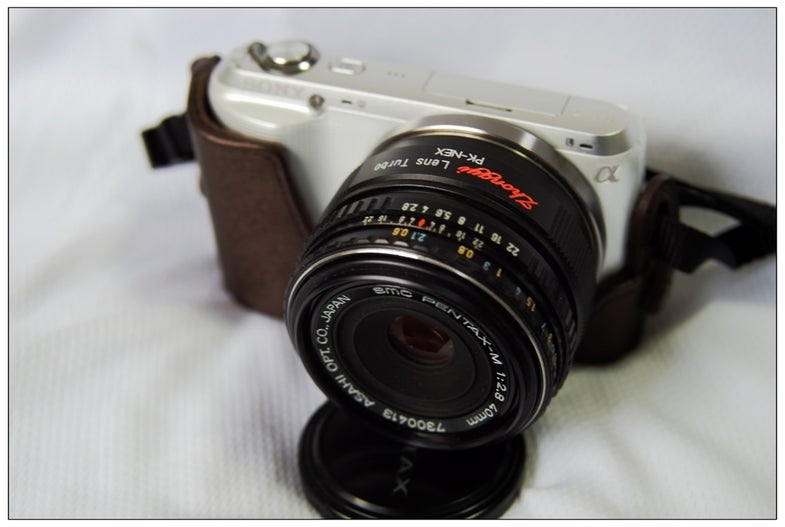 We may earn revenue from the products available on this page and participate in affiliate programs. Learn more ›
When Metabones announced the Speed Booster adapter, the internet jumped on-board loudly and resoundingly. It seems that the sheer amount of interest has galvanized some other companies into action, and we're already seeing cheap kockoffs land. So while some users are waiting for their particular chosen version of the real deal, at least two other companies are making their own version.
Chinese company Zhongyi Optical has officially announced the "Lens Turbo" adapter, like the Pentax to NEX version that you can see above. It offers a focal length reduction of 0.726x, and is manual only, with no digital aperture or AF control, and is expected to go for $239.
Zhongyi Optical is apparently the company behind Mitakon lenses, which means this may be the rumored Mitakon adapter that we heard of earlier this year.
Even more affordable still is this "focal reducer speed booster adapter Nikon F AI AIS to Sony NEX" that's currently on eBay for just $196. Again, there are no electronics, so no AF or aperture control, but this does mark the first Nikon to NEX adapter like this that we've seen.
The real trick with these is the optical quality. So far, the vast majority of reviews of the Metabones Speed Booster have been remarkably positive, notably due to the lack of image degradation. These cheap knockoffs may cost less than a half of what the Metabones ones will, but then you lose the electronic contact information, and the exacting engineering that kept images out of the Metabones still useful. Who knows what sort of quality these eBay versions will provide?