You Can Pre-Order The Samyang (Rokinon) T-S 24mm F/3.5 Tilt-Shift Lens For $999
This budget-friendly tilt-shift lens will be half the cost of its competition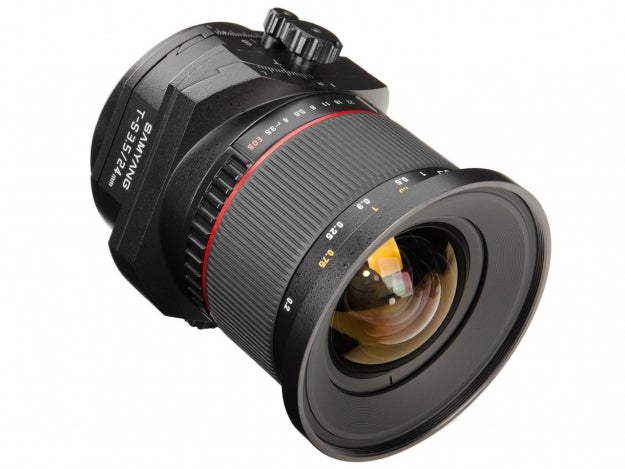 We first heard about Samyang's new tilt-shift offering last year. We even saw it under glass briefly out at Photokina. But, price has always been a big question mark. Now, we know that it will command $999 thanks to pre-order pages that are currently live. You'll notice they're actually under the Rokinon name, but it's the same lens.
It's not quite as cheap as some were expecting, but the price makes more sense once you consider the alternatives. The Canon 24mm F/3.5 tilt-shift costs $2,199 and the Nikon version costs $1,999. There's also a Sony A-mount version up for pre-order. All those moving parts don't come cheap.
We hope to get one of these in as soon as possible for impressions and full tests. Curious about tilt-shift lenses in general? Check out this introductory guide.