Samyang Unveils 24mm f/3.5 Tilt-Shift Lens For Photokina
Will this finally be a tilt-shift lens on a budget?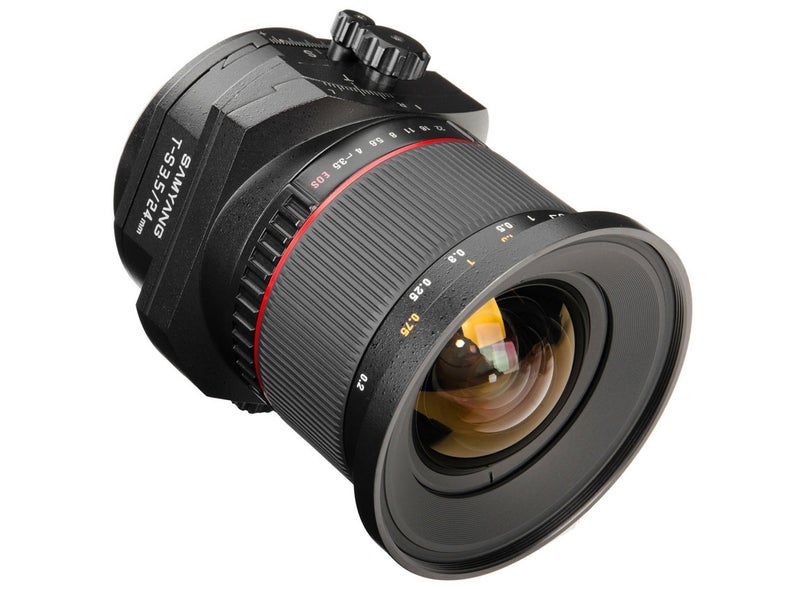 We may earn revenue from the products available on this page and participate in affiliate programs. Learn more ›
At Photokina 2012, Samyang is set to unveil the Samyang T-S 24mm 1:3.5 ED AS UMC, a wide-angle, full-frame, tilt-shift lens. We won't know all the information until the official announcement later this month in Germany, but we can say a bit about this lens in advance. The shifting mechanism allows movement of ±12mm parallel to the optical access, and can be rotated 90° relative to the lens mount, in 30° intervals. It can tilt by ±8.5° to adjust the focal plane, and the tilt can be rotated likewise up to 90° relative to the shift movement.
On a more prosaic front, it has an aperture range of f/3.5-f/22, with 16 lens elements in 11 groups including 2 aspherical elements.
The Samyang T-S 24mm 1:3.5 ED AS UMC will be available for Canon EF, Nikon F, Pentax K and Sony A mounts, but the real question is the price. Samyang lenses tend to be on the more affordable side, and there's a shortage of low-cost tilt-shift lenses that offer more traditional control than the likes of Lensbaby. Hopefully the official unveil at Photokina will provide a price and release date for this piece of glass.
[via DPReview]