Ricoh Shows Off Panoramic Camera at CP+
One of the more bizarre devices to pop up at CP+ is a 360° camera from Ricoh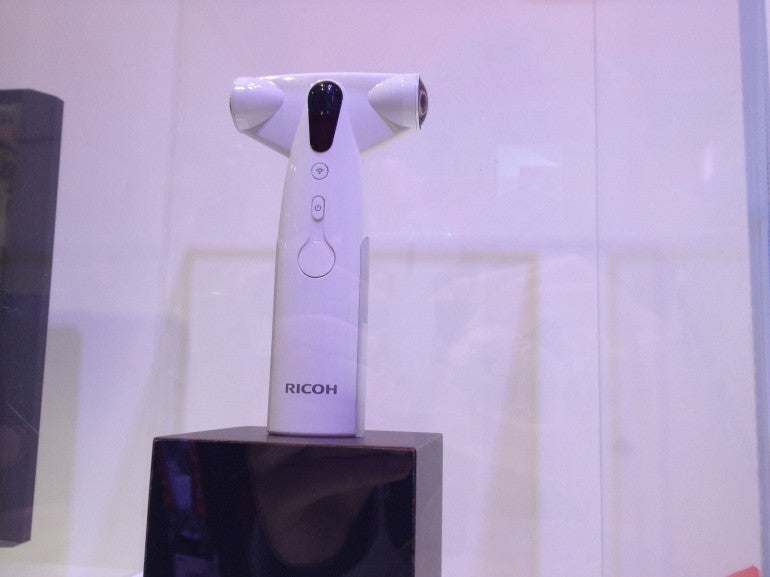 We may earn revenue from the products available on this page and participate in affiliate programs. Learn more ›
In addition to big announcements from major companies, CP+ in Japan also saw a number of slightly more oddball devices appear for the first time. Perhaps the most curious of the lot is a prototype camera from Ricoh capable of taking full 360° photographs with a single click.
The camera is still in its design phase, and not all of the features have been finalized. It appears to have two fish-eye 180° lenses, and when you take a photo, the camera stitches two images together into a single full panorama. It then beams the data over Wi-Fi to your smartphone or tablet. From there you can interactively pan around, or even zoom out and view the entire image as a sphere. Talking to DigInfoNews, Ricoh talked about plans to shrink the device, as well as the possibility of adding video support.
Hopefully Ricoh can get enough interest that they do attempt to commercialize the camera. Meanwhile, I'm still waiting for the Throwable Panoramic Ball camera to one day come out.
[via PhotoRumors, image by GizMag]