New Gear: The Throwable Panoramic Ball Camera
Ever felt like hurling your camera? Here's one designed for precisely that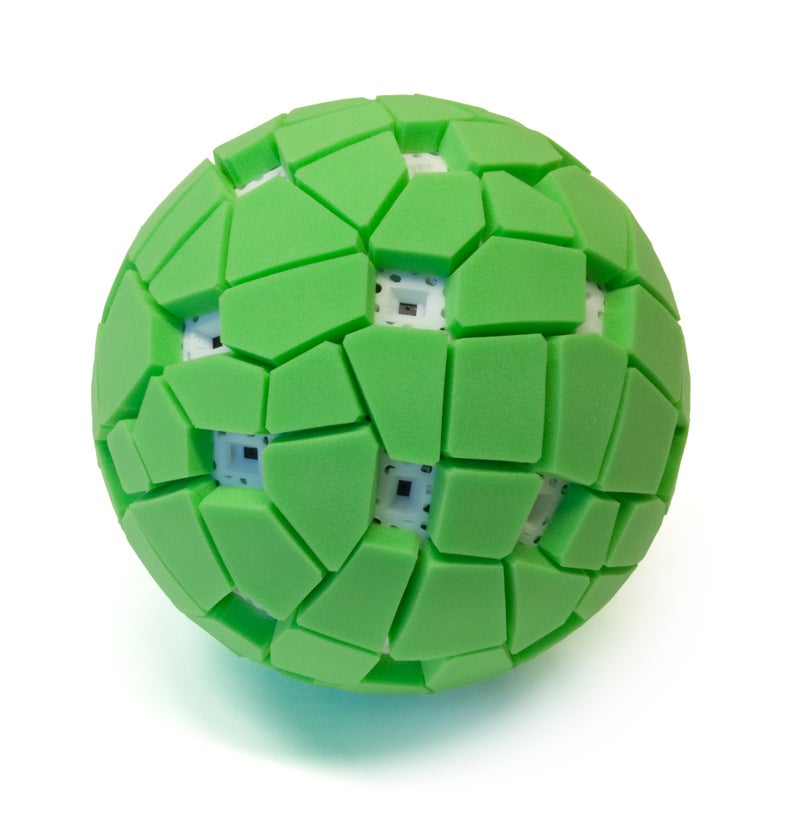 We may earn revenue from the products available on this page and participate in affiliate programs. Learn more ›
The Throwable Panoramic Ball Camera is a concept device put together by Jonas Pfeil which is not only designed for throwing, but in doing so, takes a 360° panorama of wherever you are. This innovative camera uses 36 cellphone camera sensors placed around the outside of the ball, protected by foam. When you grab the ball and throw it into the air, the onboard accelerometer calculates the apogee — the point where the ball is stationary at the top of the arc — and it captures the entire scene.
Thanks to the 36 fixed focal-length sensors, it simultaneously captures the entire panorama, without any need for the standard recompose-shoot-recompose drudgery of taking pans.
All that remains to do is catch the ball, and transfer the image out via a USB cable. Images can be viewed using a special application.
While the image quality isn't great — cellphone camera sensors aren't known for their sharpness or color accuracy — the concept of this is nothing but fun. Who wouldn't want to throw a ball high into the air, and upon it landing, have a perfect panorama of wherever they're visiting? If the padding is tough enough you could even throw it off a precipice or a building, and grab some utterly wonderful vistas.
Unfortunately, we don't know if this is planned to ever be a commercial release. It's being demoed at Siggraph Asia 2011, but beyond that? We can only hope.
[via FStoppers]