Limited Edition Pink PocketWizard Plus III Transceivers Help Raise Money For Breast Cancer
Limited edition kit for a good cause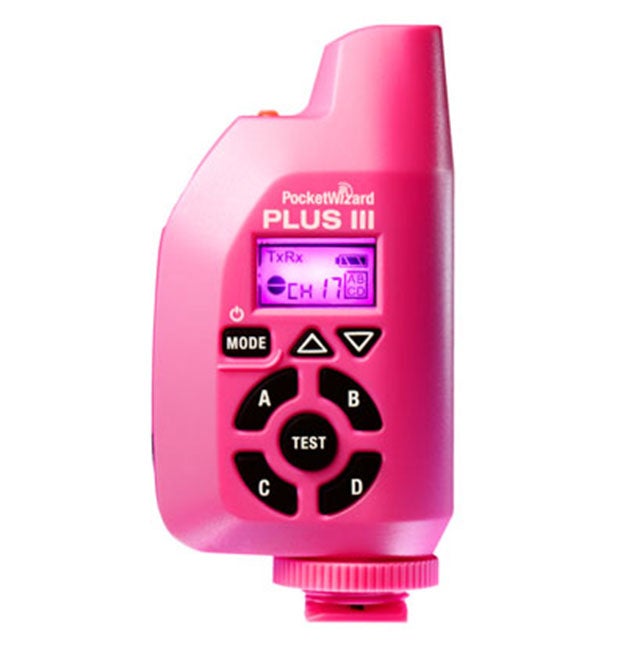 We may earn revenue from the products available on this page and participate in affiliate programs. Learn more ›
The Tutu project is an interesting entity. It started as a self-portrait project for photographer Bob Carey. The photos depicted him wearing a tutu in various locations. It borders on silly. When his wife was diagnosed with breast cancer, he decided to use the project to raise money for organizations searching for a cure for cancer.
Now, PocketWizard has thrown their hat in the ring to help, promising to make just 20 limited-edition pink Plus III transceiver radios with pink backlights, which will be auctioned off at an event on March 22, in New York City. They will also release a limited, but publically available pink version of their G-Wiz gadget bags in April
The proceeds go to the Carey foundation to help fight breast cancer.
It's a cool project and the limited edition PocketWizard radios will likely fetch a hefty sum due to the combination of a good cause and an extremely limited run.
If you want to learn more, you can check out the Tutu Project site.