New Gear: PocketWizard Plus III Transceiver Is Cheaper, More Powerful Wireless Trigger
More channels and a longer range for $30 less than the previous model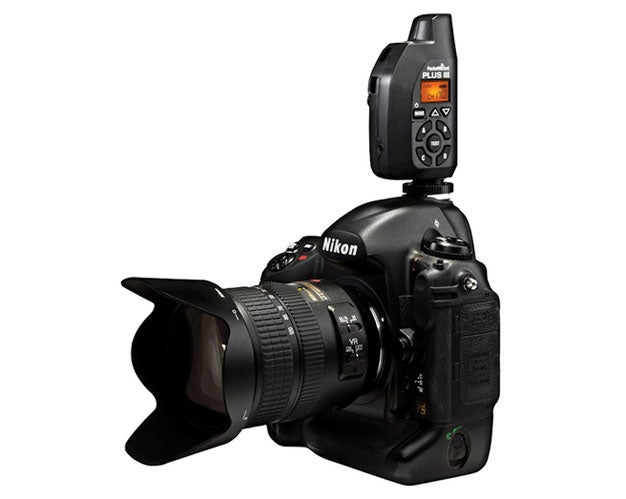 We may earn revenue from the products available on this page and participate in affiliate programs. Learn more ›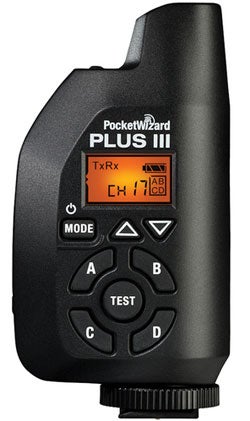 A few weeks ago, we held an informal poll on our Facebook page to find out what gear our readers wanted most for their kit. Predictably, bodies and lenses were at the top, but not far behind were wireless triggers. PocketWizard has a new, more affordable transceiver they hope will help shooters go wireless, without first going to eBay for cheapo triggers.
The PocketWizard Plus III operates on 32 channels, which is up from just four in the previous version. On top of that, it also allows for triggering flashes and bodies in four zones, which enables more creative control while reducing the chance that another shooter will horn in on your frequency in a crowded shooting environment.
In order to extend the range, PW has added two new modes. Long Range mode roughly doubles the distance over which you can send a trigger signal. Repeater Mode lets you add a radio between your main trigger and a remote one to relay the signal. Think of it like the pitcher acting as a cut-off man when a center fielder throws to home plate. Ultimately, the officially-stated range on the Plus III 1600 ft.
The TEST button is now two-staged like the shutter button on you camera, so you can push it half-way down to wake up the camera or activate the AF, then push it the rest of the way to fire.
They're still powered by AA batteries, but it can also be powered with an external battery using the Mini USB port. Plus, there are a few other nice little touches including improved navigation and a display that's backlit.
Despite having made some pretty substantial performance upgrades, the Plus III transceivers are actually cheaper than the Plus IIs that came before it. B+H is taking pre-orders for mid-March delivery at $139 each, which is about a $30 discount from the Plus IIs. They're compatible with the whole PocketWizard system, so if you can get a good deal on some older ones, or you want them to play nice with your more advanced Flex system, you can do that, too.
The Strobist, David Hobby has been using the new triggers for a little while now and has an interesting advanced look at them. From his early impressions, though, they look simple and reliable which is music to our ears. Or eyes. Whatever.