New Gear: Samsung NX300 Camera and 45mm 3D Capable Lens
Lots of processing power, connectivity, and a focus on 3D packed into the new NX flagship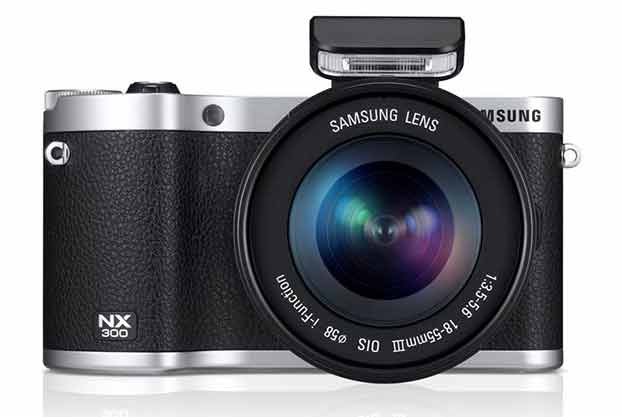 We may earn revenue from the products available on this page and participate in affiliate programs. Learn more ›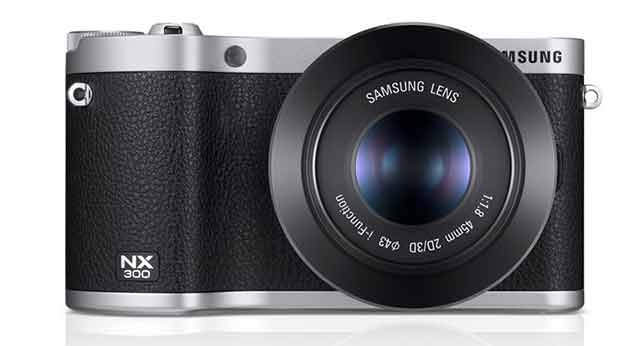 Samsung NX300 Main
In case you weren't aware, next week is the annual Consumer Electronics Show in Las Vegas. We're not expecting it to be a super busy show on the camera front with Photokina just a few months back, but there will be new cameras to be had. The first one out of the gate comes from Samsung in the form of the updated "smart" NX300.
It's the new flagship in the NX line, using a 20.3-megapixel APS-C CMOS censor with a maximum ISO of 25,600. Samsung has also added a new Hybrid AF Auto Focus system, which uses both phase detection and contrast AF. It's an increasingly popular option, already employed by Nikon, Canon, and Sony in their interchangeable-lens compacts.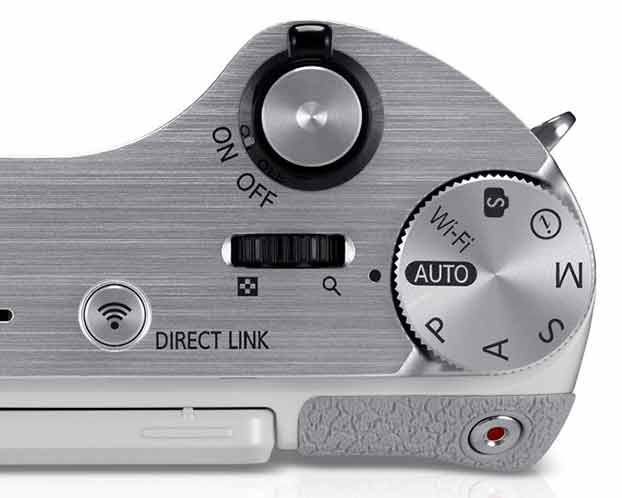 The new imaging engine is the DRIMe IV, which helps contribute to that 25,600 ISO setting, but also opens up a heap of new possibilities in the realm of 3D capture for Samsung. You'll need the new 3D-capable lens, however, and I'll get to that in a bit.
The back of the NX300 has a 3.31-inch tilting AMOLED touchscreen, which should be absolutely beautiful if past Samsung screens are any indication. The whole body has actually gotten a bit of a revamp, playing to the current "retro" styling trend that continues hanging around.
In typical Samsung fashion, the NX300 has plenty of connectivity, most of which has carried over from the NX210. Built-in WiFi uploads images and makes the NX300 play nice with the Samsung smartphone apps. Of course, it doesn't compete with their Android-Powered Galaxy camera in terms of connectivity. With a screen that big, it seems like they may give it a shot down the road, though.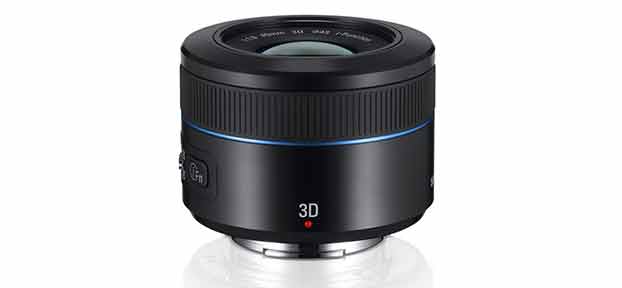 The new 45mm 2D/3D Lens is made to take full advantage of the new 3D capabilities of the NX300. It can shoot stills, as well as 1080p 3D video, which is pretty impressive if, you know, you actually care about shooting 3D video. The lens actually has LCD shutters inside that alternate on and off to give you full HD video at 30 FPS. It's actually a pretty cool development to add 3D capture to a single lens.
We're interested to get our hands on it when we're out at CES and see how it compares to the underrated NX bodies we've already tested. Stay tuned.
UPDATE: Official pricing is now available for the NX300. It will cost $749 street, while the 45mm lens will cost $499. Actually not too bad for a lens with interesting new tech crammed into it.