New Gear: Pentax Announces New Tough WG-3, WG-3 GPS, and WG-10
Pentax has updated its popular line of tough cameras, including a model specifically for Target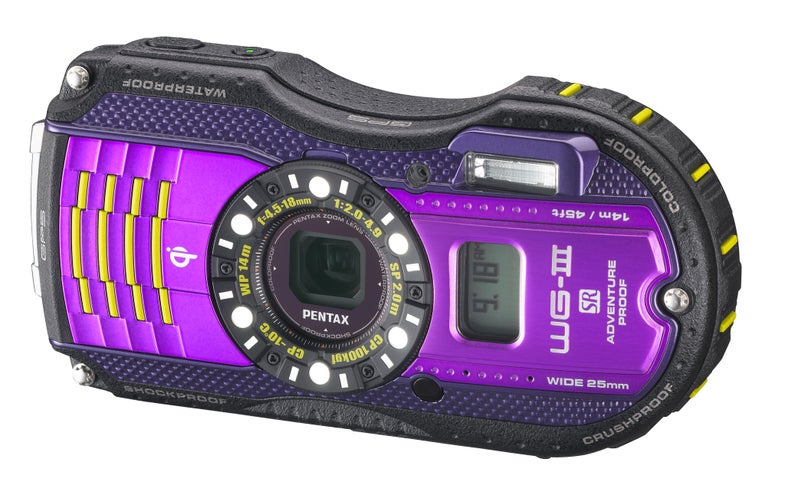 We may earn revenue from the products available on this page and participate in affiliate programs. Learn more ›
Pentax has announced a followup to its popular WG-2 tough cameras in the form of the predictably-named WG-3 and WG-3 GPS. As we've seen with a number of recently announced tough cameras, waterproofing continues to improve, and this new iteration is rated down to 45 feet. It's also "shockproof from drops of up to 6.6 feet, coldproof to 14 degrees Fahrenheit and crushproof, withstanding up to 220 foot pounds of force."
The other big improvement from the previous generation is that the new 4x zoom 25-100mm lens now has a maximum aperture of f/2, an impressive boost from the f/3.5 that the WG-2 had, though that comes at the cost of a slightly shorter zoom. The camera has a 16-megapixel sensor, dual optical/digital image stabilization, and a ring of six white LEDs around the lens for macro illumination.
The GPS variant of the camera not only adds a GPS unit, but also a small LCD on the front to display the time, pressure, and altitude.
Both the WG-3 and WG-3 GPS will be available in March for $299.95 and $349.95 respectively.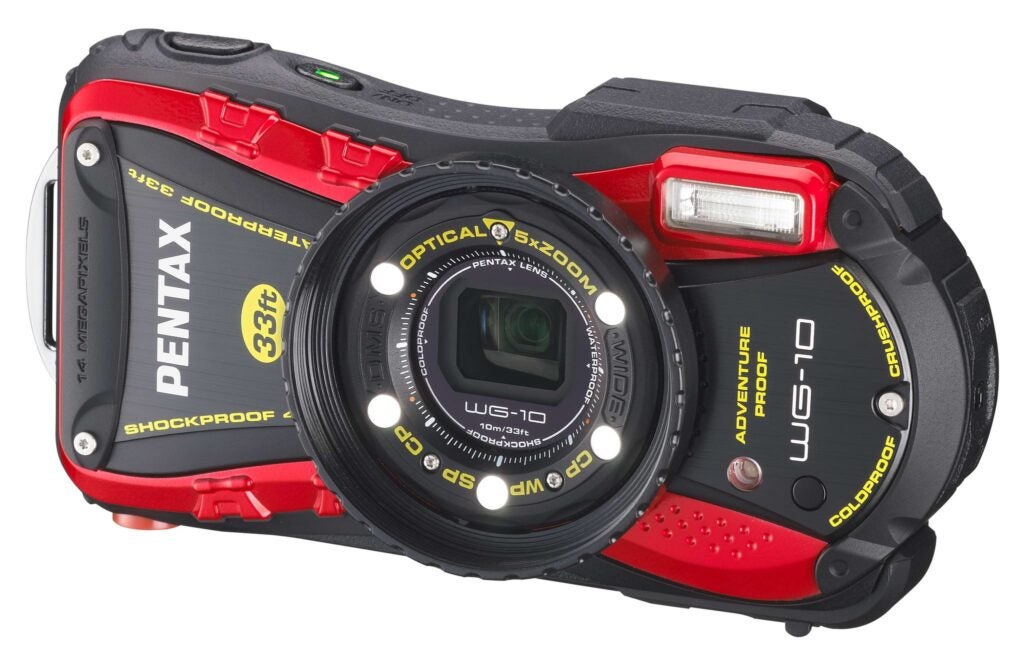 Pentax also announced the more affordable and slightly less tough WG-10, which will be available exclusively through Target stores for $180. This is apparently a rebranded WG-1, so for our take on how it handles, check out our review of the WG-1 from 2011. It features a 14-megapixel sensor, and is waterproof to 33 feet.