Five More Companies Join Micro Four Thirds Alliance
The Micro Four Thirds family is growing, with a handful of new companies officially coming on board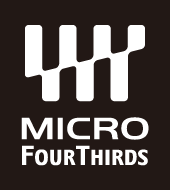 Today saw Olympus announce that five more companies are officially part of the Micro Four Thirds format. The group are primarily unrelated to still photography, and now Blackmagic Design Pty. Ltd., JK Imaging Ltd., PHOTRON LIMITED, SVS-VISTEK GmbH and ViewPLUS Inc., are all on board with the most popular of the mirrorless camera systems.
We have a relatively good knowledge of two fo these companies. Blackmagic gained prominance for offering high-resolution digital cinema cameras at comparatively affordable prices, and JK Imaging has recently gained prominance for picking up the Kodak brand. While JK Imaging isn't a well known organization, they recently soft-announced a Micro Four Thirds Kodak camera, and are the same company that make GE branded compacts. There's a bit more background on the company here.
As for the others, Olympus has provided short blurbs on each company:
It's interesting that most of these companies have little to do with the still photography market, which is were Micro Four Thirds is mostly known. However, given the format's popularity with budget filmmakers thanks to the Panasonic GH2 and GH3, the addition of other cine companies may be welcome. It'll be interesting to see what sort of products these companies end up producing.