What Camera Should I Buy: The Best DSLR For A Sports Photography Beginner
What's the best entry-level DSLR to take to the motocross track?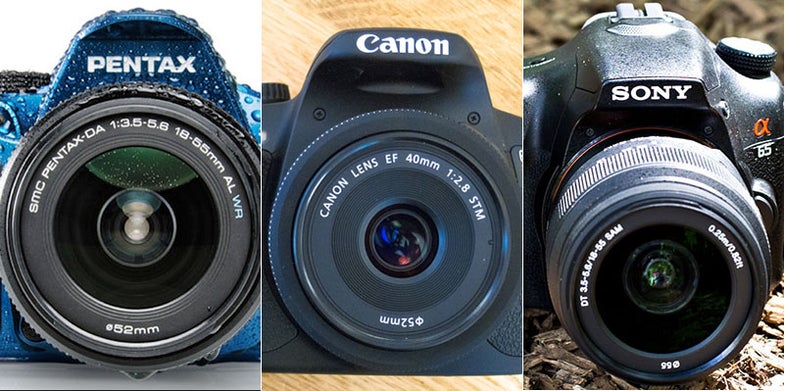 We may earn revenue from the products available on this page and participate in affiliate programs. Learn more ›
Vinny from California is looking to get into shooting sports on a short budget. Luckily, there are plenty of options out there for him. Want our help picking your next piece of gear? Click here to ask "What Camera Should I Buy?" Click here to ask "What Lens Should I Buy?"
What do you want to shoot?
My son races motocross and I want something I can take to the track. Need something tough.
What is your budget?
Around $1,000. I'd like to spend more, but dirt bike parts are expensive.
What gear do you currently own?
I have a lame super zoom that never takes good pictures.
WE SUGGEST:
[**
**](https://www.popphoto.com/buying-guide/camera/pentax-k-30/)
At $899 with a kit lens (street) it comes in under your budget and its emphasis on weather-sealing makes it the toughest entry-level DSLR around. It's even dust-proof so it'll hold up nicely at the moto track. The image quality is also excellent for a camera at this level. Its fastest shutter speed is also a very quick 1/6000th sec, which will come in handy for freezing action and shooting in bright sun.
[EDITOR'S NOTE: As brought up by the discussion in the comments, the kit lens tops off at 55mm. That gives it an equivalent focal length of routhly 80mm, which isn't much in the telephoto department. The kit with the weather-sealed 18-135mm kit lens can be had for right around $1,000-$1,100 as well and will offer a much wider focal range while maintaining the weather sealing.]
Runner Up:
[**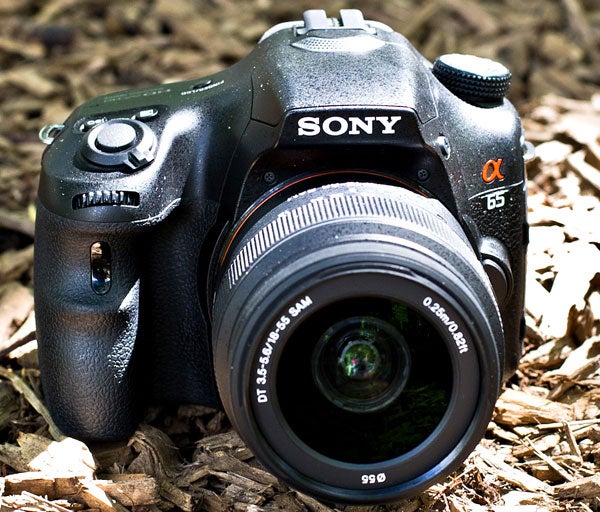 **](https://www.popphoto.com/buying-guide/camera/sony-a65/)
Speed is important when shooting a sport like motocross, and the A65 has plenty of it. It has a top frame-rate of 10 FPS, which will be a world of difference from your current superzoom. It's also even cheaper than the K-30, but the weather sealing isn't as robust.
Honorable Mention
The latest rebel has a revamped AF system that, when paired with one of their new STM lenses, can do great things if you're shooting video. Again, it's not as tough as the Pentax or as fast as the Sony.
CLICK HERE TO SEE ALL THREE CAMERAS COMPARED IN OUR BUYING GUIDE