New Gear: Nikon Announces Three More 1-Series Lenses
Nikon is working on 6.7-13mm f/3.5-5.6, 10-100mm f/4-5.6, and 32mm f/1.2 lenses for the 1-Series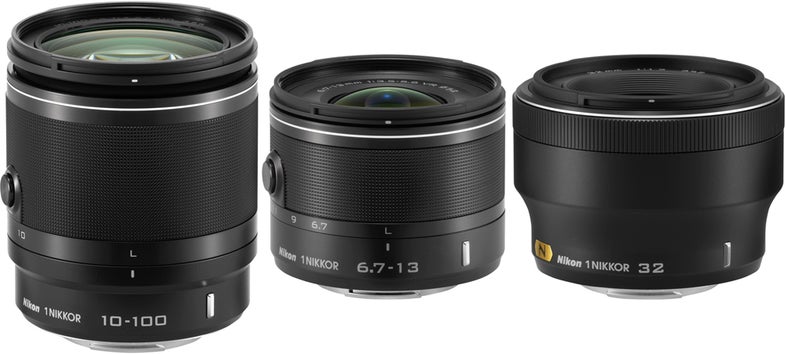 Alongside a whole new camera, Nikon has also announced that three new lenses are in the works for the 1-series of ILCs. While price and street date remain undetermined, these do patch some holes in the rather scanty lens lineup for the system.
The 32mm f/1.2 is the fastest lens the new system will have to offer, and measures in at the equivalent of 86.4mm in 35mm parlance — making it aimed at portrait work. The 10-100mm f/4-5.6 is the equivalent of 27-270mm, and shares its focal range and aperture with an existing lens (though the latter is designed for video recording, and is substantially larger). Finally, the 6.7-13mm f/3.5-5.6 ultra wide-angle zoom lens (equivalent to 18-35mm in 35mm format). Unlike the other two lenses, it has a VR (vibration reduction) system, and is currently the widest lens that the system has to offer.
Unfortunately, Nikon hasn't said when these new lenses will launch, so Nikon 1 shooters will have to just hang on until details become firm.