New Gear: Olympus M.Zuiko Digital ED 60mm F/2.8 Macro Lens
Olympus helps Micro Four Thirds shooters get a little closer to their subjects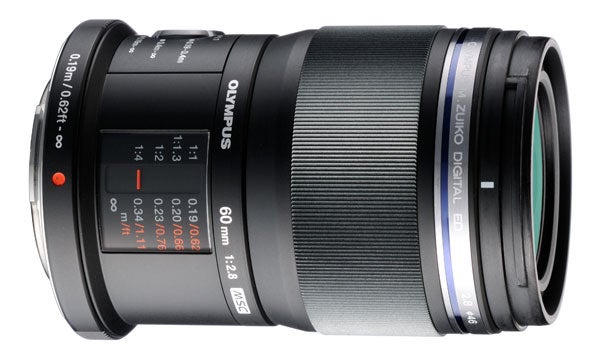 We may earn revenue from the products available on this page and participate in affiliate programs. Learn more ›
While Olympus may have announced their adorable fixed-aperture 15mm f/8 body cap lens today, they also announced some more serious Micro Four Thirds glass as well.
First up is the new 60mm macro, which has a 1x magnification and a minimum focusing distance of 19cm. It uses 13 elements, in 10 groups and includes a mixture of extra-low dispersion, high-refractive index, and extra-high refractive index glass.
It also has a focus-limit switch, which helps prevent focus hunting as well as a LH-49 lens hood that's optional.
In addition to the new macro, Olympus will also be releasing a black version of their 12mm f/2 M.Zuiko Digital ED lens. Also in the pipe is a 17mm F/1.8 designed for street shooters (which is roughly a 35mm full-frame equivalent focal length). We'll be hands-on with all the new glass as the show goes on.