New Gear: Hasselblad H5D Series Medium Formate Digital Cameras
Please do not drool on the new hardware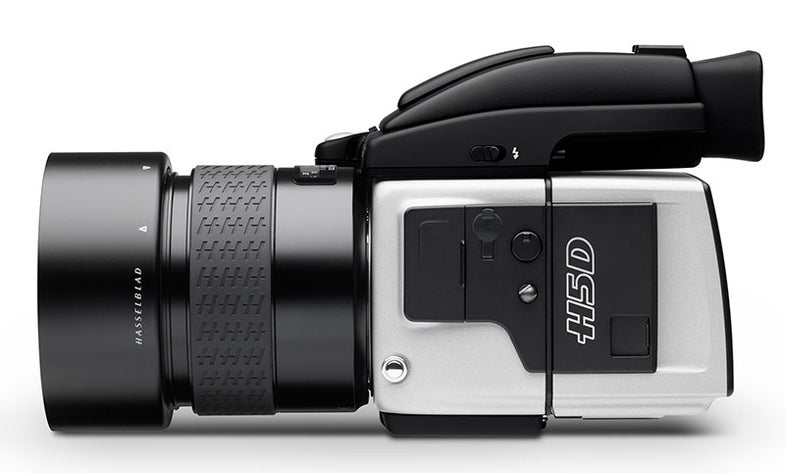 We may earn revenue from the products available on this page and participate in affiliate programs. Learn more ›
We're already looking forward to seeing a lot of new cameras for the first time at Photokina 2012 next week, but there's a good chance Hasselblad's new H5D will be the biggest and the baddest on the floor.
From the sound of it, the actual imaging portion of the camera hasn't been changed all that much from the H4D that came before it. It will still be available with 40, 50, or 60-megapixel sensors. There will also be 50 and 200-megapixel multi-shot versions for high-end product photographers.
The body, however, has gotten a redesign that implements bigger buttons in a more ergonomic layout and improved weather sealing to make it more durable. It was already pretty durable, but with cameras this expensive, it's nice to have the added security.
The H5D now has the ability to capture in RAW+JPEG mode and the AF system has been upgraded to the True Focus II system, which has a focus peaking feature, as well as the ability to correct for recomposition after focus lock has been activated. That last part actually sounds very handy.
In addition to the new body, Hasselblad also has a new HCD 4.8/24mm lens, which is the equivalent of a super-wide 17mm lens on a full-frame camera.
There's no official word on pricing just yet, but the H5D will undoubtedly land firmly in new-car-price territory. We hope to get our hands on one next week at Photokina in Germany.