Hasselblad's H4D-200MS Is Ready to Start Spitting Out 200 Megapixel Files
Is your computer ready for Hasselblad's latest medium format digital behemoth?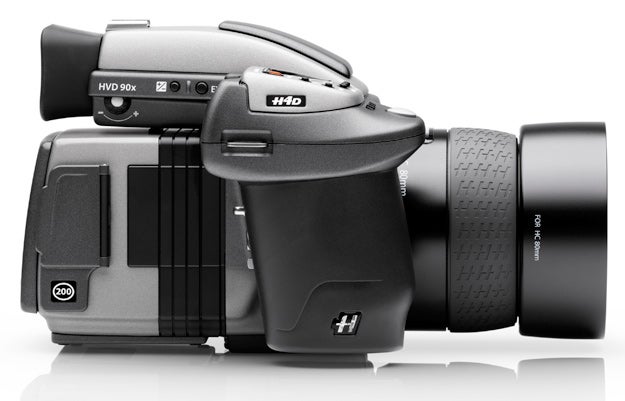 We may earn revenue from the products available on this page and participate in affiliate programs. Learn more ›
It has been a while since anyone made a big deal about megapixels, but this week it seems resolution has become a bit of a hot topic once again. First, Sigma prices their "46-megapixel" SD1 and now Hasselblad starts shipping their latest ultra-pro medium format digital camera that's capable of outputting 200 megapixel image files after a little in-camera magic.
We first heard about the H4D-200MS at last year's Photokina trade show. It's based around the already absurd (and I mean that in the best possible way) H4D-50MS, which has a 50-megapixel sensor. The H4D-50MS also used the Piezo Frame Module for combining captures, but still topped out at 50-megapixel files. The 200MS upgrade brings things to a computer-bludgeoning 200-megapixels.
The H4D-200MS combines six shots in order to produce its massive images, so the object in the image needs to be stationary for about 30 seconds. That makes this camera clearly aimed at high-end studio and product photographers who might have $44,000 to spend. Hasselblad actually has a pretty cool demo of the resolution differences over on their site.
The official product page contains the following bit of intimdating text: "When capturing 6-shot images with the H4D-200MS, a minimum of 8GB of RAM and a drive speed of 7200 or 10000 RPM are required." Yeah, those are pretty big files.
If you're looking for truly bonkers resolution in a single shot solution, you can always move up to the 80-megapixel Leaf back, which has recently started making its way to stores as well.
If you already own an H4D-50MS and you're jealous of the new 200-megapixel captures, Hasselblad will gladly upgrade your rig for 7,000 Euros (plus tax) by sending your camera to the factory in Copenhagen, Denmark. I'd instead suggest taking that cash and booking yourself and your H4D a trip to Copenhagen to take pictures. But that might just be me.