The Impossible Instant Lab Makes Polaroid-Style Prints From iPhone Photos
This Kickstarter project will make direct positive prints from your iPhone screen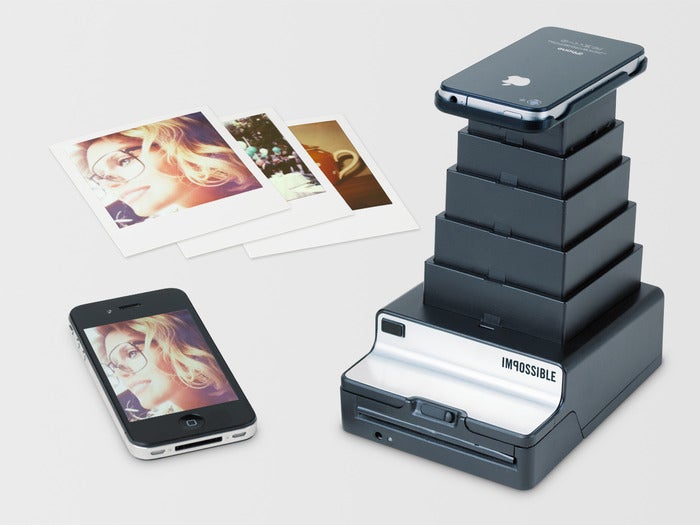 We may earn revenue from the products available on this page and participate in affiliate programs. Learn more ›
There's a whole cottage industry popping up centered around printing out iPhone photos, but this Kickstarter is one of the more interesting options. The Impossible Instant Lab is an offshoot of the much-loved Impossible Project, and if the fundraising succeeds, it'll create a way of printing Polaroids directly of your iPhone snaps.
The design looks fairly straightforward — it uses a cradle to hold the iPhone, which serves as the image source, exposing the photos directly onto the instant film. It's like the total opposite of that Ion iPhone film scanner we saw a couple months ago. You would doubtless lose some of the quality of the source image, but it's a Polaroid, so that's kind of the point. This would also reintroduce some of the wonderful randomness to the image creation process, something that's been missing in the digital recreations of film, which tend to apply exactly the same filters every single time.
The Kickstarter needs to raise $250,000, and is already near the $50,000 mark. Early backers can grab an Impossible Instant Lab for $149, and once those run out the price will rise to $189, then $229, and when the device finally gets released, it'll cost $299.
Right now, only the iPhone is officially supported, but the developers are taking a survey as to which Android phones are most common, so that cradles to support these models can be offered, too.