New Gear: Nikon WP-N1 Underwater Housing For J2
It costs more than the camera, but this waterproof housing is good to 40 meters deep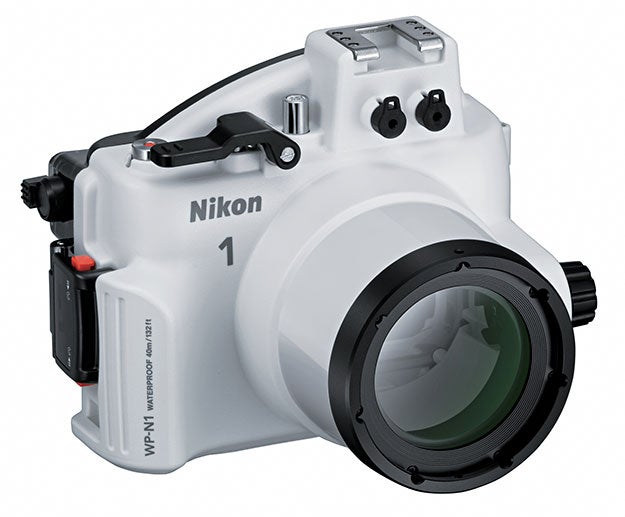 We may earn revenue from the products available on this page and participate in affiliate programs. Learn more ›
Nikon's new J2 isn't radically different than its predecessor, but it did bring with it a new toy for them both to play with. The WP-N1 can accommodate either the J1 or the J2 with the 10-30mm lens attached.
While the J-series is a decidedly consumer-level affair, the WP-N1 is a serious underwater setup. It will keep water out to a depth of 40 meters, or 131 feet. That's significantly deeper than most rugged compact cameras will go.
You can maintain full control over the camera and has a cold shoe on the top for attaching lights or the rumored Nikon harpoon launcher some sites are saying we might see at the Photokina trade show in September. [Editor's note: Not really.]
Because it's a serious rig, however, it comes with a serious price tag of $750. That's a full $200 more expensive than the camera itself. That's actually not uncommon, as some DSLR underwater housings easily climb into the thousands, but with a consumer-level camera, that becomes a harder sell.