New Gear: Nikon Coolpix L610 Compact With 14x Zoom
$250 gets you a 25-350mm full frame equivalent zoom range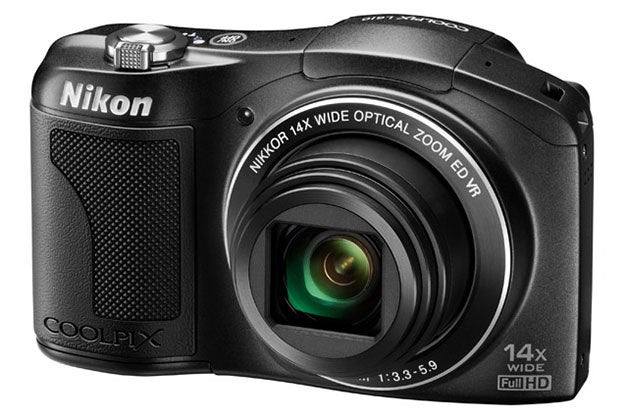 For a while now, the order of the day for lower-end compacts has been bigger zoom with a smaller price tag and the new L610 certainly fits that bill. Its 14x optical zoom lens starts at a full-frame equivalent focal distance of 25mm and goes all the way to 350mm for just $249.
It lives in Nikon's line-up below the 26x zooming L810, but I think the L610 looks far more stylish. It also has better video capability, pushing the max up to 1080p at 30 fps.
The lens itself has 11 elements in 10 groups. Two of those elements use extra-low dispersion glass, which we're seeing more and more in compacts, even at this level. It has built-in Vibration Reduction, which is a must with a lens that goes this long. Otherwise, how is Ashton going to get sharp photos of that lady on the beach?
The sensor is a 16-megapixel backside illuminated CMOS and it's capable of a whole pile of creative shooting modes including Easy Auto which selects from a range of scene modes.
One nifty addition is the fact that it's compatible with AA batteries, so you can pack as many extras as your bag can handle. It will come in Red, Black, and Silver starting in September, about the same time we see the new J2 interchangeable-lens compact and lens.