Canon Issues Firmware Fix For 40mm F/2.8 STM Pancake Lens Focus Issue
If your pancake is acting funny, Canon is now ready to fix it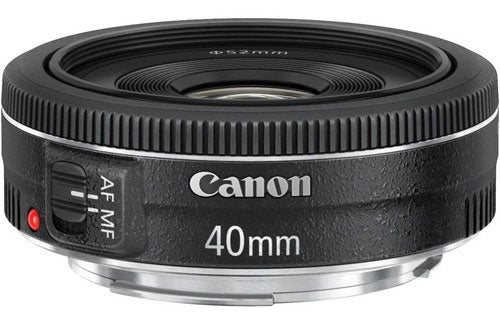 We may earn revenue from the products available on this page and participate in affiliate programs. Learn more ›
Not long ago, Canon issued an official service advisory about the 40mm F/2.8 STM pancake lens and a focus issue that arose if you applied too much pressure to it. They promised a firmware fix and now it's official. You can download it here, but you can only apply it on your own if you have a Canon 5D Mark III or newer. If your camera is older, you'll have to send it to Canon for the fix to be applied. Here's word right from a Canon rep.
If someone has the lens and has a 5D Mark III or newer, the upgrade can be performed with the camera. If someone doesnt have one of the newer camera, the lens can be sent to our service team and they will handle the upgrade.
Here's the official Canon page where you can download the update.