Canon Extends T4i Recall To 68,200 Units
Canon has expanded the product advisory on the T4i for the potentially allergic hand grips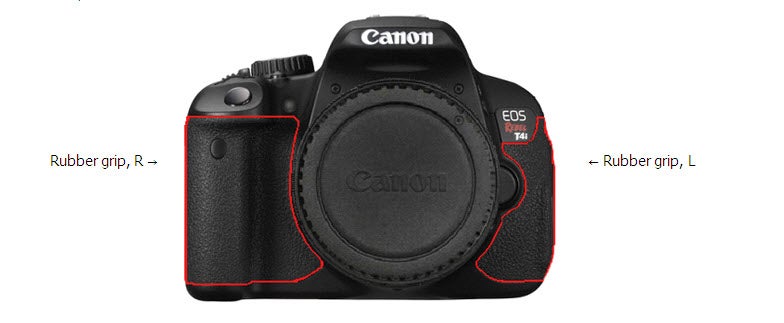 We may earn revenue from the products available on this page and participate in affiliate programs. Learn more ›
Earlier this year Canon issued a product advisory for the Rebel T4i (aka 650D, aka Kiss X6i) — but it appears more units than originally guessed are being affected.
The advisory was with regard to units having a problem with the black rubber grips turning white, and potentially induce an allergic reaction in users.
Canon has now updated the advisory website for the issue, with a broader range of serial numbers now eligible to get their grips replaced free of charge.
According to a release from the U.S. Consumer Product Safety Commission, only a single reported minor case of skin irritation has been found, so I think Canon deserves some recognition for reacting in an appropriate manner even though the effects seem to be pretty contained. The CPSC is estimating 68,200 will be affected by the recall, which is all the cameras with a serial number where the second digit is 3 or 4, and the sixth digit is 1.
If your Rebel is one of those included in the recall, simply contact Canon through the information on the website, and you'll have your grips replaced in no time flat.