New Gear: Sony XQD S Cards Surpass CF For Speed
Sony has just given the fledgling XQD format a speed boost, pushing it past CF speeds.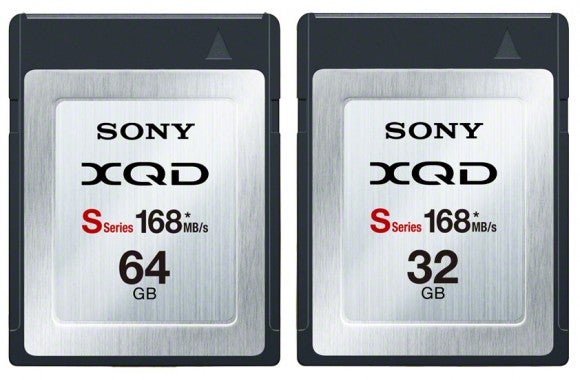 We may earn revenue from the products available on this page and participate in affiliate programs. Learn more ›
The XQD memory card format is still in its infancy, with only the Nikon D4 able to use the cards. The very first XQD cards were unveiled in January, and Sony has already outdone themselves by unveiling a new, faster edition. The XQD S series of cards have just been announced in Europe and Japan — but have yet to be officially unveiled on American shores. With a stated speed of a whopping 168MB/s, the XQD S cards have already surpassed the upper limit of Compact Flash cards — 167MB/s. If you're using a Nikon D4, that amounts to 108 RAW files in one burst.
The 64GB version of the card will be available in July, and the 32GB in September/October, and Sony has unveiled some driver updates to accompany the new hardware. The big question is still price, and from what we can gather, these are not cheap pieces of hardware. The UK price looks to be around £500 for the 64GB version, and in Japan 60,000 yen ($754) for the 64GB model and 40,000 yen ($503) for the 32GB. USA prices tend to be a touch below that of Europe and Japan, but even so, time to start saving your pennies.