New Gear: Sinarback eXact From Sinar Can Spit Out 192-Megapixel Photos
The newest digital back from Sinarback can creat images ranging from 12MP all the way up to 192MP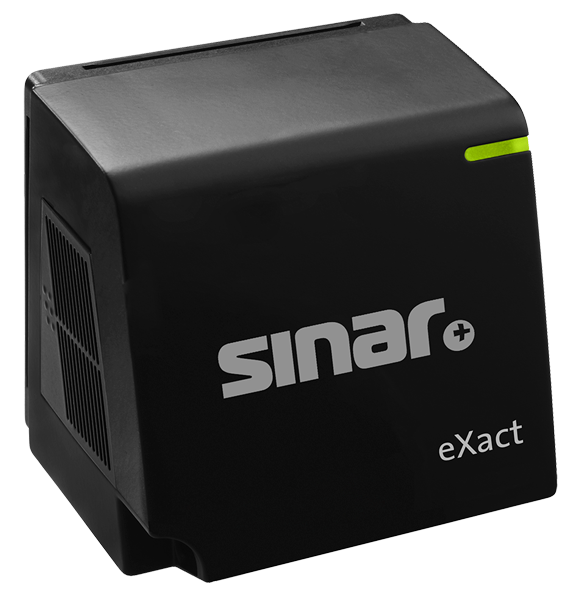 We may earn revenue from the products available on this page and participate in affiliate programs. Learn more ›
While while the megapixel war may be cooling down on the SLR and compact camera front, it's still being fiercely waged in the world of medium format. The newest salvo is from Sinarback, whose eXact digital back is capable of creating 192MP images. Technically, the eXact captures 48.8MP, 8000×6000 images, but Sinarback have been able to use this information in a number of ways to create larger or smaller images:
This sounds remarkably similar to the Hasseblad H4D-200MS and its 200MP mode, which required 30 seconds of exposure to stitch together that large image.
The back has an ISO range of 50-800, and is capable of exposures ranging 1/10,000 second to 32 seconds. You'll be able to put the Sinarback eXact in a wide variety of bodies, with the official compatibility list covering "Sinar p3/p2/p/x view cameras, Sinar m, Sinar Hy6, Sinarcam 2; Contax 645 AF; Fuji GX 680 I, II, III; Hasselblad V, H1, H2; Mamiya RZ 67/Pro II, RB 67, 645 AFD, AFD II, 645 Super, Pro, Pro6008, 6008 Integral, 6008 Integral2, 6008 AF. Any non-Sinar 4×5" view cameras via Graflock adapter."
Some reports claim that the digital back requires you to be tethered to a Mac running Firewire 800 to control the eXact, which might not be the most convenient thing outside of the studio, but this camera is clearly aimed at high-end product photographers, so that likely won't be much of a deterrent.
Sinar has not announced price or availability of the eXact yet, but given that it's medium format, you can bet it will not be cheap.